California governor declares Sunday "Steve Jobs Day," memorial planned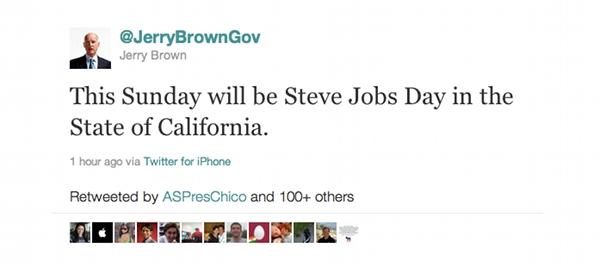 California Gov. Jerry Brown announced Friday that Sunday, Oct. 16 will be "Steve Jobs Day" statewide, and will coincide with a private memorial planned for the Apple co-founder at Stanford University.
Brown tweeted the message late Friday after reports that some of Silicon Valley's biggest names had been invited to a memorial dedicated to Jobs next week.
According to the Wall Street Journal, Apple is planning a special service for Jobs at Stanford University this Sunday.
According to the Journal, invitations requested guests respond to Emerson Collective, a philanthropy established by Jobs' widow, Laurene Powell Jobs.
An Apple spokesman said the service on Sunday is a private invitation-only event.