Apple 'expected' to release LTE 4G iPhone in 2012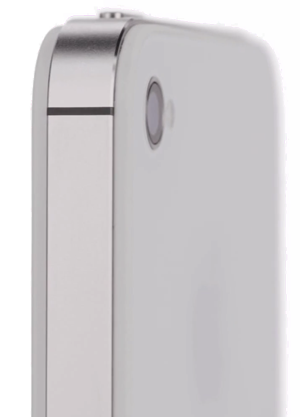 Competition among 4G-capable long-term evolution smartphones is predicted to intensify in 2012, when industry insiders believe Apple will join the fray with its own LTE iPhone model.
In the U.S., most of the current 4G share of smartphones is held by HTC, while other major vendors including Samsung, Motorola and LG all sell LTE-enabled models. But a market shift is anticipated for 2012, when Apple is "expected to join the LTE club," according to sources who spoke with DigiTimes.
Apple's entrance into the 4G LTE smartphone market is expected to come as Nokia, Research in Motion and Sony Ericsson also release their own next-generation high-speed handsets next year. The debut of those smartphones will come as carriers around the world launch their own LTE networks.
Just 35 LTE networks are on-line globally at the moment, but that number is expected to triple and exceed 100 before the end of 2012. By 2015, LTE networks are expected to reach 290 million people, and sales of LTE smartphones are projected to top 154 million units.
In the U.S., competition for 4G networks is expected to pick up next year, when Sprint launches its own LTE services in the middle of the year. The third-largest carrier in America, which began offering the iPhone earlier this month, reportedly expects to launch 15 LTE-enabled devices in mid-2012.
Earlier this year, reports claimed that Apple had eyed building an LTE-capable iPhone in 2011, but opted to push back the launch of such a device in 2012. It was said that the implementation of LTE networks had not yet matured enough to satisfy Apple.
In a quarterly conference call earlier this year, Apple Chief Executive Tim Cook, then the company's chief operating officer, said that poor battery life and other issues with current LTE technology were enough to dissuade the company from pursuing an LTE iPhone at the time.
"The first generation of LTE chipsets force a lot of design compromises with the handset, and some of those we are just not willing to make," Cook said.
The just-released iPhone 4S features an improved antenna that it HSDPA compatible for theoretical download speeds of up to 14.4Mbps. That has led U.S. carrier AT&T to advertise that the iPhone 4S has 4G-like speeds on its GSM network. However, the world-mode phone is not capable of achieving those same speeds on CDMA networks with carriers like Sprint and Verizon.