Google Chairman tells US senators Apple's Siri could pose 'competitive threat'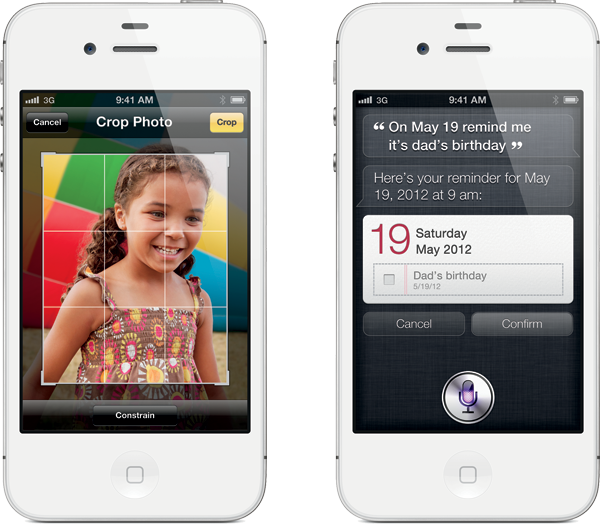 AppleInsider may earn an affiliate commission on purchases made through links on our site.
Eric Schmidt, Google's chairman and former chief executive, admitted to the U.S. Senate antitrust subcommittee that Apple's new Siri personal assistant technology is a "significant development" in search and could pose a threat to his company's core business.
The comments came in the form of a statement to the subcommittee in response to questions from the senators after a hearing in September, as noted by Neowin.net. Schmidt's remarks, however, may be best taken with a grain of salt, as letter's objective is clearly to downplay Google's prominence, while highlighting its competitors.
The executive took special care to call out Siri as a new development that might supplant Google's search engine.
"Even in the few weeks since the hearing, Apple has launched an entirely new approach to search technology with Siri, its voice-activated search and task-completion service built into the iPhone 4S," he wrote.
Schmidt even went so far as to cite two publications for calling Siri a "Google killer" and Apple's "entry point" into the search engine business.
In the letter, Schmidt backpedaled from a previous statement in September 2010 where he had denied that Apple and Facebook were a "competitive threat."
"My statement was clearly wrong," he said. "Apple's Siri is a significant development—a voice-activated means of accessing answers through iPhones that demonstrates the innovations in search."
"Google has many strong competitors and we sometimes fail to anticipate the competitive threat posed by new methods of accessing information," Schmidt added, noting that Google competes against search engines (Microsoft's Bing, Yahoo!), specialized search engines (Kayak, Amazon, WebMD, eBay), social networks (Facebook, Twitter), commercial software companies (Apple, Microsoft), mobile apps and direct navigation.
Apple unveiled Siri in October as a prominent new feature of the iPhone 4S. The software, which Apple originally purchased in 2010, is currently in beta, though, and has experienced some embarrassing outages in the first weeks of usage.
In what could be considered a confusing mixed message from Google executives, Android chief Andy Rubin dismissed Siri last month. He said he doesn't believe that phones should be assistants and doubted whether people should communicate with their phones.
To the disappointment of those who readily declare Android as a dominant winner, Schmidt denied in his letter that Google has a "dominant position in the smartphone market." He cited a recent study from research group comScore as saying that "Android operates on only 34.1 percent while Apple's iOS runs on 43.1 percent."
In fact, his comment is misleading, as comScore's figures relate to the whole mobile and connected device market. The actual report noted that Android does have the highest share in the smartphone market, with 43.7 percent in August. That difference is largely due to the fact that Apple has an unchallenged lead in the tablet market, as Android tablets have failed to gain much traction.
Schmidt also downplayed Google's role in the search engine market, instead attributing it to hard work and luck.
"I would disagree that Google is dominant," he said after senators asserted that Google is approaching a monopoly. "By investing smartly, hiring extremely talented engineers, and working very, very hard (and with some good luck), Google has been blessed with a great deal of success."
For their part, senators maintain that Google's 65 percent market share of all U.S. Internet searches, 94 percent share of the European market, and 97 percent share of all smartphone searches give it substantial market power that approaches a monopoly.