Apple's iCloud inaccessible for some users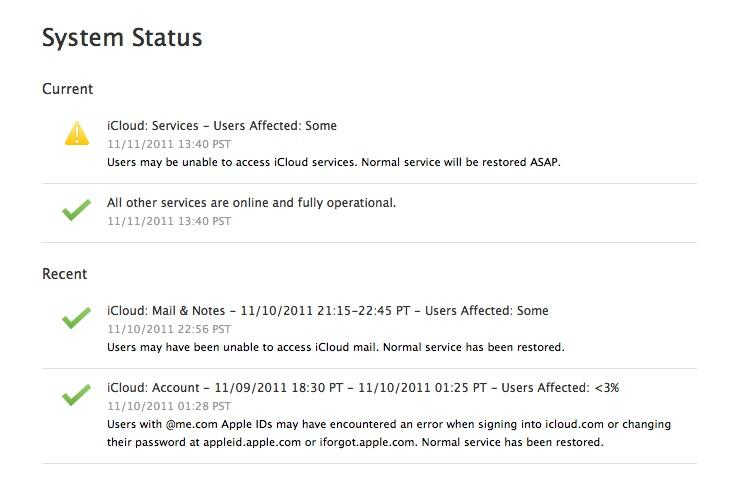 AppleInsider may earn an affiliate commission on purchases made through links on our site.
Apple is reporting inaccessible iCloud services for some users after previous issues that similarly affected some users over the last two days.
Apple's iCloud system status page reported an outage occurring within the last half hour, an issue at least one reader also noted. AppleInsider was unable to experience any issues with iCloud services, but the company reports that the issues only affect "some" users.
Yesterday, Apple reported issues connecting to mail and notes, a problem it similarly said affected "some" users without providing a metric for how widespread the issue actually was. According to its status report, the issues were resolved in an hour and half.
Earlier in the week, Apple reported account issues that affected "less than 3 percent" of users, but prevented them from logging in or changing passwords.
Apple has also been experiencing some downtime issues with its cloud-based Siri voice assistance service for iPhone 4S, although those problems are not tracked or reported on the iCloud system status page.
The company has worked hard to turn around the negative perception of its MobileMe services, which were introduced into a storm of problems at the release of iOS 3.0 just over two years ago, in part by renaming and streamlining the cloud services under the new name "iCloud."