Apple's iPhone 4, iPhone 3GS were two best-selling US smartphones in Q3 2011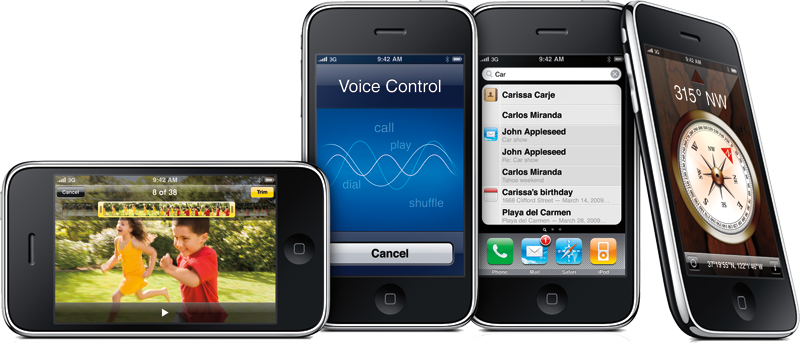 Demonstrating the success Apple has had in continuing to sell previous-generation iPhone models at a discounted price, the iPhone 3GS was the second-best-selling smartphone in the U.S. last quarter, bested only by Apple's iPhone 4.
The results represent the third quarter of 2011, before the iPhone 4S became available. The new data, from the NPD Group, shows domestic sales of both the iPhone 4 and iPhone 3GS beat out rivals like the HTC EVO 4G, Motorola Droid 3 and Samsung Intensity II.
NPD also found that prices of smartphones are falling even though consumers originally considered playing more for their handset. For example, among those who planned to buy a smartphone in the $200 to $250 range, 64 percent made their final purchase a handset under $200.
The average selling prices for smartphones have now declined for four consecutive quarters. In the third quarter of calendar 2011, the average smartphone cost consumers $135.
Based on this, NPD said that smartphone makers and carriers are "leaving money on the table," as consumers express interest in paying more for a better handset.
The new "Smartphone Track" service from NPD also found that mobile accessories had a strong quarter, with the market led by Zagg, followed by Otter Products, Just Wireless, Motorola, and Incase Designs.
"Even as smartphone prices continue to decline, the accessory attachment rates for smartphones in Q3 was unchanged since last year," said Ross Rubin, executive director of industry analysis for NPD. "This indicates further opportunity for retailers to improve revenue numbers by focusing marketing efforts on selling more accessories."
NPD's data is based on U.S. consumers age 18 and older who reported purchasing a mobile phone or smartphone. The data does not represent corporate or enterprise mobile phone purchases.
The new data is the latest to show the strong performance that Apple's iPhone 3GS, first released in 2009, continues to experience in the market. Various reports have reaffirmed that Apple's previous-generation models routinely outsell newer Android-powered devices.
Rather than discontinue the iPhone 3GS following the launch of the iPhone 4S, Apple opted to keep the smartphone in its lineup, and offer it for free with a new service contract, compared to $99 for an 8GB iPhone 4, and $199 for the entry-level 16GB iPhone 4S. Early reports have indicated that Apple's legacy models have seen strong sales at reduced prices since the launch of the iPhone 4S.