As iPhone 4S sets records, Apple's legacy models show strong sales too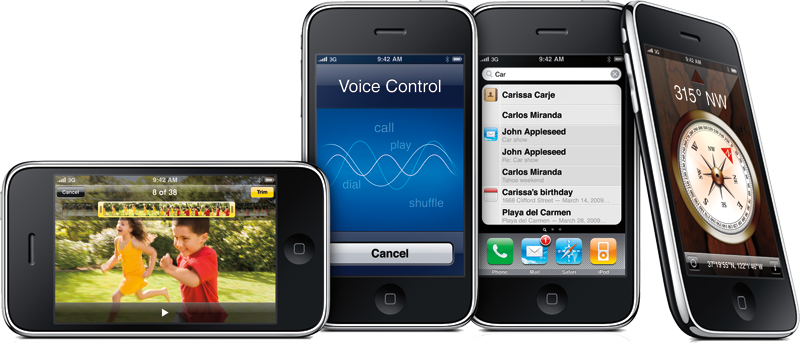 AppleInsider is supported by its audience and may earn commission as an Amazon Associate and affiliate partner on qualifying purchases. These affiliate partnerships do not influence our editorial content.
With the soon-to-be-launched iPhone 4S gaining the most attention, Apple's previous-generation iPhone 4 and iPhone 3GS handsets are quietly racking up big sales after recent price drops.
When Apple announced the iPhone 4S last week, the company also revealed it would sell a new 8GB version of the iPhone 4 for $99, while the iPhone 3GS, first released in 2009, would be free with a two-year contract. In addition, both AT&T and Verizon lowered the prices of their 16GB and 32GB iPhone 4 models to $150 and $200, respectively.
Analyst T. Michael Walkley with Canaccord Genuity recently conducted a series of checks with U.S. carriers to gauge iPhone sales leading up to this Friday's launch of the iPhone 4S. He found that customers continue to embrace the iPhone 4 and two-year-old iPhone 3GS, even as a new model is set to debut.
His checks also indicated that preorders have been strong for the iPhone 4S, a fact verified by Apple on Monday, when it revealed that 1 million preorders were taken in the first 24 hours of availability. That handily topped the previous single-day preorder record of 600,000 set by the iPhone 4 when it launched in 2010.
The findings by Walkley are consistent with his past findings that previous-generation Apple iOS devices often outsell newer Android products. For example, in May he reported that the iPhone 3GS was outselling newer phones like the HTC Inspire and Motorola Atrix at AT&T stores.
The continued success of the iPhone 3GS, which is only available on AT&T in the U.S., was also tracked by the NPD Group in August, which found that the device was the second most popular smartphone in the U.S. Rather than discontinue the iPhone 3GS this year, Apple opted to keep the legacy device around and offer it for free with a carrier subsidy.
And even as rumors continued to build in the lead-up to Apple's iPhone 4S event, the iPhone 4 remained the top-selling smartphone in the U.S., despite being more than a year old. Apple's iPhone 4 held the top spot at both AT&T and Verizon, outselling the Samsung Infuse 4G, Samsung Charge 4G, and HTC Thunderbolt 4G.