iPhone battery woes persist with Apple's first iOS 5.1 beta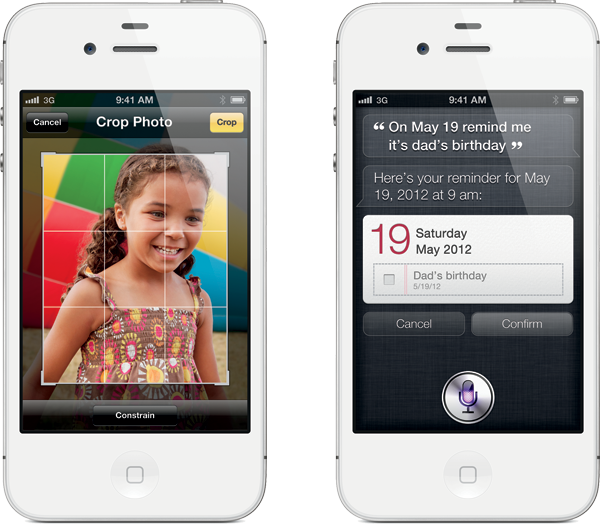 Released earlier this week, Apple's first beta of iOS 5.1 issued to developers reportedly does not address battery problems experienced by some users, as solutions to the complex problem continue to elude.
ABI Research's Michael Morgan spoke with ArsTechnica about the problems that some have reported since the release of iOS 5. In addition to existing iPhone users who updated their handset to iOS 5, the problems have been reported by those who have bought the new iPhone 4S, which comes with iOS 5 preinstalled.
Morgan said that although Apple has apparently not yet been able to solve the battery life issues for all users, an eventual software fix is still the most likely solution. He said that software is the most likely cause of the problems seen by some, not hardware.
"We tore down the 4S and tested some of the major components, including the new A5 processor," Morgan said. "Nothing that we tested was significantly different from the iPhone 4, and power draw was right where we expected it to be."
Of course the version of iOS 5.1 seeded to developers on Monday is only the first beta of the pre-release software, and Apple will continue to make changes to it before its release. The final, public debut of iOS 5.1 could turn out to resolve the battery issues being reported by some iPhone 4S and iPhone 4 users.
But Apple already released iOS 5.0.1 in November, an incremental update that aimed to fix bugs affecting battery life on the iPhone. However, some users said that installing iOS 5.0.1 failed to address the battery life problems they were experiencing.
Apple quickly responded the same week iOS 5.0.1 was launched, and issued a public statement in which it admitted there may be some issues that still need to be addressed. While Apple said iOS 5.0.1 addressed "many" battery bugs, the company said it was still investigating "a few remaining issues."
General battery-related issues, or any "undefined glitch," are a "massive problem" for Apple, Morgan said, noting how difficult it can be to pinpoint a problem in software as complex as Apple's iOS 5.
Morgan said what makes the battery issues so difficult for Apple to completely address is not only the complexity of the software that powers the iPhone, but also the variables involved with how users actually use their device. New features like Notification Center, automatic updates to content in Newsstand, and syncing with iCloud mean people are using their device more, which will naturally drain battery.