Apple television rumored to come in 3 sizes, including 32" and 55"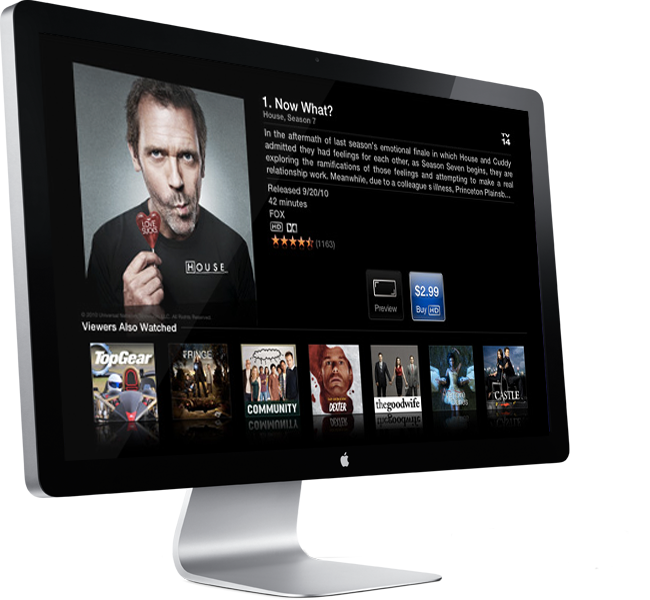 AppleInsider is supported by its audience and may earn commission as an Amazon Associate and affiliate partner on qualifying purchases. These affiliate partnerships do not influence our editorial content.
Apple's full-fledged television set will arrive at the end of 2012 in three screen sizes, maxing out at 55 inches, a new rumor claims.
Citing sources in Japan, Australia's SmartHouse reported this week that the new Apple television will also come in an entry-level size of 32 inches. It did not indicate exactly what screen size the third model would feature, falling somewhere between the low end with 32 inches and maximum size of 55 inches.
The report said it's a "major Japanese company" that's involved in manufacturing Apple's rumored television set. Echoing previous claims, the report said that the Apple television will feature Siri integration, allowing users to control the TV set with their voice.
Powering the rumored television will be a new processor expected to debut in Apple's third-generation iPad, which the publication said will arrive "midway through 2012." Presumably that processor will be an "A6" custom-built ARM-based CPU.
Apple's anticipated high-end 55-inch model is expected to compete with "smart TVs" from established television makers like Samsung and LG. Those companies' next-generation TV sets are expected to have new features like faster processors, a "combination of OLED display," and "Super HD" from LG, the report said.
Rumors of an Apple television set have picked up steam since the release of the authorized biography of Steve Jobs. In that book, Jobs hinted to biographer Walter Isaacson that Apple was at work on a completely new device that would feature "the simplest user interface you could imagine."
Reports have suggested that Apple's anticipated television set could arrive as early as mid 2012, while others have seen Apple announcing it in late 2012 for an early 2013 sale date.