US Cellular waiting for Apple to release LTE iPhone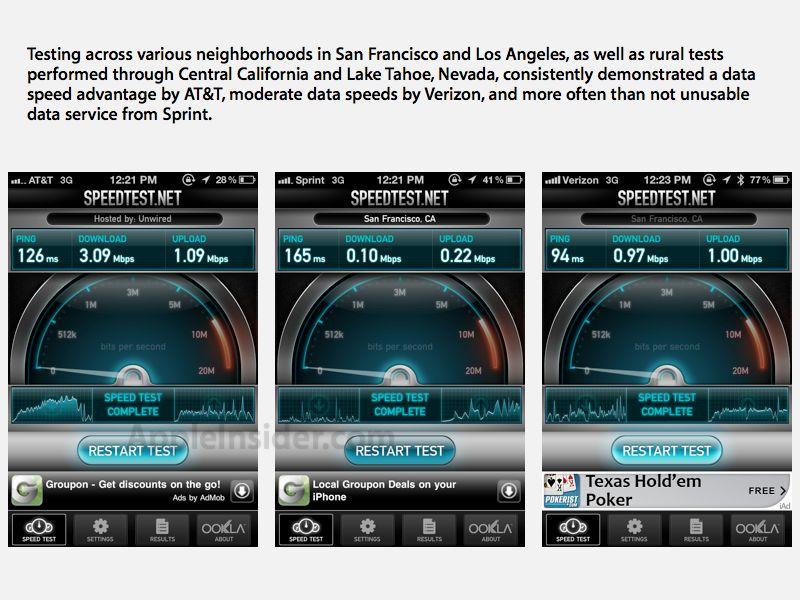 AppleInsider is supported by its audience and may earn commission as an Amazon Associate and affiliate partner on qualifying purchases. These affiliate partnerships do not influence our editorial content.
U.S. Cellular has indicated that it is waiting for a "cutting edge" LTE iPhone before making a decision on whether to begin carrying Apple's smartphones.
Ted Carlson, CEO of U.S. Cellular parent company TDS, revealed at the UBS GLobal Media and Communications Conference the carrier is currently more focused on building out its 4G LTE service than offering the iPhone, according to a report from FierceWireless.
"We're never going to say never about the iPhone," he said. "The iPhone for us would need to be at the cutting edge of where we're going, and then there might be an opportunity to consider it."
Carlson went on to say that the top priorities of the sixth-largest carrier in the U.S are to first launch LTE, secure LTE device partnerships and then convert customers over to LTE data plans. According to the report, the company expects to bring LTE coverage to 25 percent of its 26-state footprint by the end of this year, with its first LTE smartphone and tablet arriving in the first quarter of 2012.
By the end of next year, U.S. Cellular, which has around six million subscribers, plans to reach a total of 50 percent of its footprint. Full LTE coverage will take three years to complete, said TDS CFO Ken Meyers.
Finances have also played a role in preventing U.S. Cellular from picking up the iPhone. Chief Executive Mary Dillon said last month during a quarterly earnings call that the carrier had decided not to partner with Apple yet because the upfront expense was "unacceptable from a risk and profitability standpoint."
In the U.S., Apple's iPhone is currently available on the three-largest wireless operators: AT&T, Verizon Wireless and Sprint. Fourth-place T-Mobile has yet to offer the iPhone, but its fate is currently uncertain as AT&T attempts to convince regulators to approve a $39 billion merger. Regional carrier C Spire also began offering the iPhone 4 and iPhone 4S last month.
AppleInsider recently published results from a series of tests of the iPhone 4S on AT&T, Sprint and Verizon. The tests showed that AT&T has a data speed advantage, while Verizon proved to be more reliable. Sprint's data service was "more often than not unusable," though the carrier does earn points for being the last U.S. iPhone carrier to offer an unlimited data plan.
Consumer Reports released the results of its annual survey of U.S. carriers on Tuesday, with U.S. Cellular receiving higher marks than its larger competitors.
"Our survey indicates that subscribers to prepaid and smaller standard-service providers are happiest overall with their cell-phone service," said Paul Reynolds, the publication's electronics editor. "However, these carriers aren't for everyone. Some are only regional, and prepaid carriers tend to offer few or no smart phones.The major carriers are still leading options for many consumers, and we found they ranged widely in how well they satisfied their customers."
Among the four major carriers, Verizon took top honors, with Sprint not far behind. T-Mobile ranked third with "significantly better" results than last-place AT&T. AT&T also received poor ratings last year, with the carrier's respondents, many of whom were iPhone users, giving it the worst-possible score in all categories except "texting."
Apple is believed to be preparing LTE versions of its iPad and iPhone devices for release in 2012. Some reports claimed Apple had eyed a 2011 release of an LTE-capable iPhone before deciding to push its timeline back into at least next year. Last week, a Japanese newspaper reported that local carrier NTT DoCoMo was in talks with Apple to release an LTE-equipped iPad next summer followed by an LTE iPhone in the fall, but the carrier quickly denied the report, stating that there is "no basic agreement" with Apple.
In April, Apple Chief Executive Tim Cook, then the company's chief operating officer, indicated that the first generation of LTE chipsets had required too many "design compromises" that Apple was unwilling to make.