Rumor: Google prepping 'Majel' Android voice assistant to counter Apple's Siri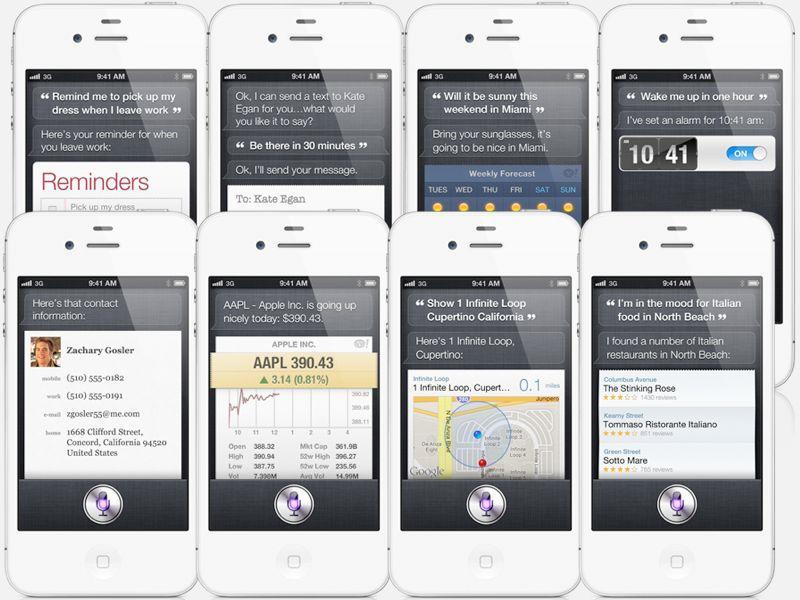 AppleInsider is supported by its audience and may earn commission as an Amazon Associate and affiliate partner on qualifying purchases. These affiliate partnerships do not influence our editorial content.
A new unverified report claims Google is working on its own voice recognition assistant for Android, drawing its "Majel" codename from the voice of the on-board computer in Star Trek.
Android and Me claims to have received details on the project, which is codenamed "Majel" after the late Majel Barrett-Roddenberry, the actress who voiced the Federation Computer from Star Trek. Barrett-Roddenberry was also the wife of the show's creator Gene Roddenberry and played numerous roles throughout the franchise's history.
The voice assistant will be an "evolution" of Google's current Voice Actions feature in Android, adding natural language processing similar to Apple's Siri.
However, the initial release of Majel will reportedly only perform Google search queries. Report author Taylor Wimberly said engineers at the company's secretive Google X lab are working "around the clock" to prepare the product for release. More advanced features such as controlling phone actions and applications would arrive later, according to the report.
Matias Duarte, Google's Director of Android User Experiences, may have hinted at the Star Trek codename last month when he compared the company's approach to the science-fiction franchise.
"Our approach is more like Star Trek, right, starship Enterprise; every piece of computing surface, everything is voice-aware. It's not that there's a personality, it doesn't have a name, it's just 'Computer,'" he said.
Duarte went so far as to invoke the classic Star Trek versus Star Wars rivalry by comparing Siri to the bumbling C-3PO droid from George Lucas' series.
"You have these robot personalities like C-3PO who runs around and he tries to do stuff for you, messes up and makes jokes, he's kind of a comic relief guy," he said of iOS.
Apple unveiled Siri in October as a flagship feature of the new iPhone 4S handset. The service has numerous embedded easter eggs, including references to Space Odyssey 2001. The Siri team reportedly worked to give the virtual personal assistant a friendly and humble personality with a slight edge.
The Majel project appears to run counter to recent comments from Android boss Andy Rubin that users "shouldn't be communicating with the phone." He said in October that he doesn't believe "your phone should be an assistant."
He did, however, point out that some of Android's original founders had backgrounds in speech recognition. "This isn't a new notion," Rubin said. "In projecting the future, I think Apple did a good job of figuring out when the technology was ready to be consumer-grade."
Siri's arrival has already prompted several clones in the Android Market, but the clones have limited functionality. Some industry watchers believe Apple jumped years ahead of its competition through its purchase of Siri last year.
Apple is not content to rest on Siri's current laurels, especially since the service is still in beta. Earlier this month, the company posted several job listings for engineers to help evolve the Application Programming Interface, port the feature to other languages and build out new features. According to an October report from The Wall Street Journal, the Siri development team at Apple is one of the largest groups at the company.
Microsoft has joined Google in denouncing Siri while simultaneously touting its own voice action features. After first dismissing Siri as not being "super useful," the software giant then began claiming that it had already possessed Siri-like functionality in Windows Phone for some time now.
"The Tellme facility's been in the Windows 7 phone for more than a year," Chief Research and Strategy Officer Mundie said. "So I mean I just think people are infatuated with Apple announcing [Siri]."
However, a side-by-side comparison of Siri and Tellme showed that Microsoft's implementation struggled to understand even basic commands.