Samsung expanding media efforts to compete with Apple's iTunes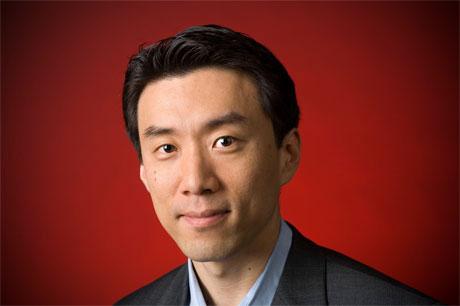 AppleInsider is supported by its audience and may earn commission as an Amazon Associate and affiliate partner on qualifying purchases. These affiliate partnerships do not influence our editorial content.
Samsung plans to step up its competition with Apple's iTunes by providing content directly to customers who buy its TVs, smartphones and tablets.
Samsung revealed its intentions in a press release issued on Wednesday announcing that the company has hired Devid Eun, who was previously president of AOL Media and Studios, as an executive vice president. At AOL, Eun oversaw the company's efforts to provide more premium content.
Previously, Eun worked at Google where he was involved with projects such as Google Books, YouTube, and Google Maps. He also worked at traditional media companies NBC and Time Warner.
Samsung said that Eun "will play a key role in developing a global media strategy and driving new business opportunities to take advantage of Samsung's growing number of digital televisions and displays, mobile phones, tablets and other connected devices."
"Samsung Electronics has an unparalleled footprint across multiple devices and platforms that provides a unique experience to consumers around the world," Eun said. "The competition for prominence in the living room has already begun, and Samsung Electronics is ideally situated to extend beyond that to connect the entire home and the lives of consumers. I'm looking forward to joining the impressive leadership already in place and to building a new presence in media for Samsung Electronics."
As noted by Kara Swisher of All Things D, Samsung had previously launched smaller content efforts, but the hiring of Eun is an indication that the company plans to broaden its offerings. That move will ramp up competition with Apple, which has been dominant in the online content business, and Google, which is a newer entrant into the market.
Samsung's interest in expanding content availability also comes as Amazon, which has traditionally been a content provider, is competing in the hardware market with its new color touchscreen tablet, the Kindle Fire. And Sony, a manufacturer of smartphone, portable media players and game consoles, also has its own media offerings under the Qriocity brand.
The hiring of Eun also comes as an intense rivalry between Samsung and Apple has prompted Apple to seek other suppliers for components for its electronics. Previously, Apple was said to be the largest customer of Samsung, and was projected to buy $7.8 billion in parts from the company this year alone.
But Apple has accused Samsung of copying the look and feel of Apple's iPhone and iPad with its own smartphone and tablet devices. Samsung has fired back with its own patent infringement lawsuits against Apple, and the two companies are engaged in numerous legal battles around the world.
The rivalry between Samsung and Apple could grow even greater in the future, as Apple is rumored to be working on a full-fledged television to launch in the next year, while Samsung is a major competitor in the HDTV market. In addition, Google Chairman Eric Schmidt said last week that he expects his company's Google TV software to be on a "majority" of TVs sold in 2012.