Amazon says Kindle Fire is its best-selling product, but won't reveal numbers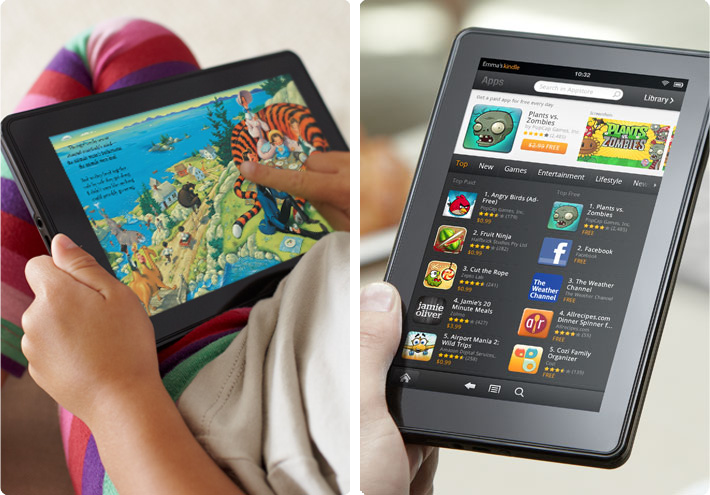 AppleInsider is supported by its audience and may earn commission as an Amazon Associate and affiliate partner on qualifying purchases. These affiliate partnerships do not influence our editorial content.
Amazon on Monday touted the success of its newly launched Kindle Fire, revealing it is the retailer's best-selling product, though it still won't disclose any actual sales figures.
The company revealed that this year's Black Friday, the name given to the largest sales day of the year, was the best ever for Amazon's Kindle family of products. In particular, the Amazon Kindle Fire, a color touchscreen tablet that competes more directly with Apple's iPad, has been the bestselling product across all of Amazon since it was first introduced eight weeks ago.
"Even before the busy holiday shopping weekend, we'd already sold millions of the new Kindle family and Kindle Fire was the bestselling product across all of Amazon.com. Black Friday was the best ever for the Kindle family - customers purchased 4X as many Kindle devices as they did last Black Friday - and last year was a great year," said Dave Limp, vice president of Amazon Kindle.
"In addition, we're seeing a lot of customers buying multiple Kindles - one for themselves and others as gifts - we expect this trend to continue on Cyber Monday and through the holiday shopping season."
Amazon's press release also features comments from executives at Target and Best Buy who are praising the success of the Kindle Fire. In fact, Target said that the Kindle Fire was its best-selling tablet on Black Friday. Target began selling the iPad in late 2010.
But for all of the success the Kindle Fire has apparently had, Amazon has declined to reveal any specific sales figures for the device. It's the same strategy the company has employed with previous devices in the Kindle family.
In fact, Amazon has long maintained that previous versions of the Kindle were its best-selling products across the retailer's entire online storefront without revealing any numbers. Apple, meanwhile, continues to experience record setting quarters with its iPad lineup, selling 11.2 million in the last quarter alone.
The Kindle Fire, which first became available earlier this month, has been viewed as a low-cost tablet that will compete with and potentially drive sales away from Android-powered tablets, rather than Apple's iPad. One study released last week found that tablet demand has increased by 130 percent thanks to the introduction of the Kindle Fire and growing popularity of the iPad.