Google Music announced, tightly integrated with Google+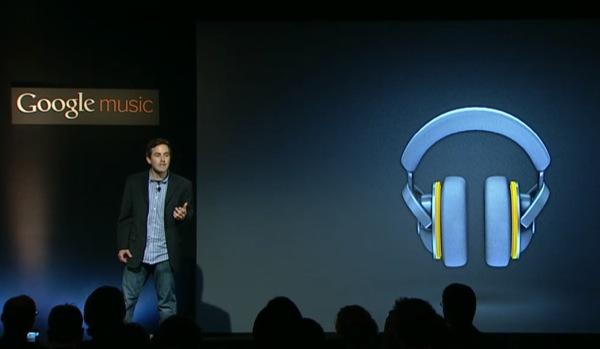 AppleInsider is supported by its audience and may earn commission as an Amazon Associate and affiliate partner on qualifying purchases. These affiliate partnerships do not influence our editorial content.
Google has launched its cloud-based music service, Google Music, focusing on leveraging a large Android user base and social networking to distribute 13 million tracks from over 1000 record labels including EMI, Universal and Sony.
Google on Wednesday announced its rumored music service is live, extending the company's Music Beta program to everyone in the US and adding an online store that will tightly integrate with social networking hub Google+ and the Android marketplace.
Google Music is based on the beta program that allowed users to upload and stream up to 20,000 of their own songs from the company's servers or "digital lockers." The free music storage service, which was previously an invite-only affair, is now open to the US public and will support an Android app that is planned to roll out over the next few days.
"Today, our music beta becomes a full end-to-end service called Google Music," said Jamie Rosenberg, Director of Digital Content for Android.
Jamie Rosenberg announces Google Music
Google has tightly integrated its new music service with the company's Google+ social network, introducing a unique program that allows users to share music with friends. When music is purchased through Google Music, the song or songs will automatically appear on the purchaser's Google+ page where friends are granted a free one-time listen. Customers can also share songs via email if a friend doesn't have a Google+ account, though they will need to sign up in order to listen to the track.
"Google Music is about discovering, purchasing and sharing music in new, innovative and personalized ways," Rosenberg said. "Other cloud services think you have to pay to listen to music you already own. We don't."
Customers can make purchases from Google's online store or the Android app, and it was announced that T-Mobile will begin allowing customers to be billed through their monthly service plans.
Songs from partner labels like EMI, Universal, Sony and over 1000 indy labels are priced in line with competition, with 320 Kbps digital tracks costing either $0.99 or $1.29. The store currently has 8 million tracks to choose from, and will add 5 million in the coming weeks.
The format of the online store is similar to that of Apple's iTunes, and features artist bios, interviews, free tracks and more. All songs are stored in the cloud and can be either streamed to users via a Web-based player or a dedicated application. Downloads and offline listening are also available for songs stored in a user's digital locker.