Apple launches iPhone 4S in Brazil, Taiwan, Russia and more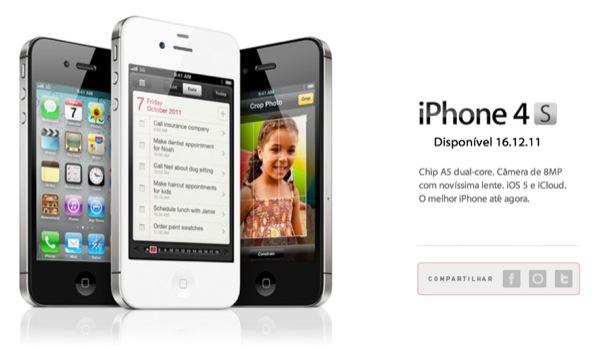 AppleInsider may earn an affiliate commission on purchases made through links on our site.
Apple on Friday continued its rapid international roll-out of the iPhone 4S, with the handset debuting in more than 20 countries across the globe.
As first indicated earlier this month, the iPhone 4S debuted in Russia, Brazil, and Taiwan, among numerous other countries. The debut of the iPhone 4S in Brazil comes only days after Apple launched iTunes music and movie stores there, as well as in 16 other Latin American countries.
Joining those countries are a number of other nations that are now selling the iPhone 4S. They are Bahrain, Chile, Egypt, Israel, Jordan, Kuwait, Malaysia, Morocco, Peru, the Philippines, Qatar, Saudi Arabia, South Africa, Thailand, Tunisia, Turkey, the United Arab Emirates and Vietnam.
The biggest country where the iPhone 4S is not yet available for sale is China, where Apple's latest handset was approved for sale late last week. The iPhone 4S is expected to debut in China before the end of this month.
The latest list of countries to get the iPhone 4S follows a late-November launch of Apple's smartphone in Colombia and India. It's the most aggressive iPhone launch employed by Apple yet, as the company works to make its latest smartphone available in as many countries as quickly as possible.
The iPhone 4S got off to a record setting start after Apple sold more than 4 million of the handset in its first weekend. That more than doubled the company's previous record of 1.7 million iPhone 4 units in the summer of 2010, and puts Apple on pace to set a new record for iPhones sold in a single quarter.