New iOS build meant to fix iPhone 4S SIM card issues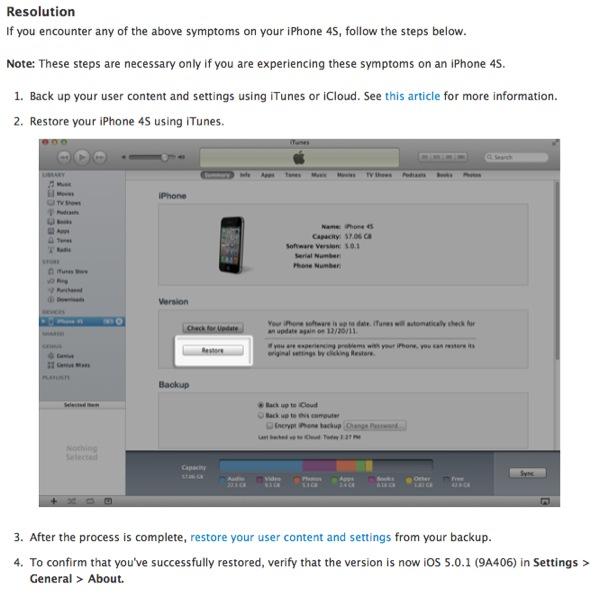 Apple's recent update to iOS 5.0.1 may have been designed to deal with intermittent "No Service" and "No SIM Card Installed" iPhone 4S messages, is being pushed to iOS 5 users who haven't upgraded to the newest version.
A document published on Apple's Support webpage on Friday informs iPhone 4S owners who are seeing the error messages to download and install the latest version of iOS 5, which is an incremental build of 5.0.1 named 9A406.
Apple silently released the newest 9A406 build on Thursday, but at the time did not specify what issues, if any, the minor update addressed. The build was pushed out to 4S owners who had not yet upgraded to 5.0.1, while those already running the latest version had to manually download and install 9A406 from Apple's servers.
According to the support page, the "iPhone 4S may have difficulty recognizing a micro-SIM card," and will subsequently display "Invalid SIM" and "No SIM Card installed" alerts or "No Service" and "Searching" status bar messages.
Apple's recommended solution for the issue is download and install the latest build of iOS 5 by restoring the unit through iTunes, and confirming that the software version reads "5.0.1 (9A406). The instructions are reprinted below.
Apple Support page for iOS 5.0.1 build 9A406 | Source: Apple