Amazon issues Kindle Fire update to address input lag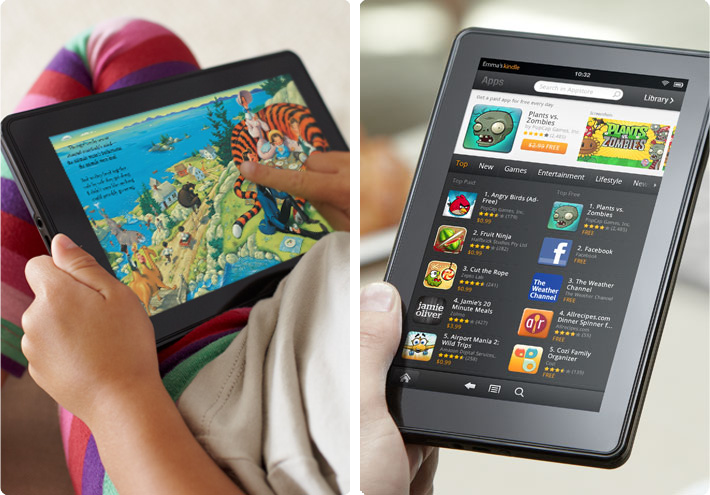 AppleInsider is supported by its audience and may earn commission as an Amazon Associate and affiliate partner on qualifying purchases. These affiliate partnerships do not influence our editorial content.
Amazon this week updated its newly released Kindle Fire touchscreen tablet, with the latest software version aiming to address some performance issues with the device.
The free over-the-air update is said to enhance "fluidity and performance," as well as improve responsiveness with the touchscreen navigation controls. Amazon first revealed earlier this month that it was working on a software update to address some user complaints, including the sluggish interface.
The Amazon Kindle Fire 6.2.1 software update also allows users to choose which items display on the device's carousel. After updating, users will also be able to add a password lock on Wi-Fi access.
Many reviewers took issue with some of the corners cut by Amazon to sell the Kindle Fire at its aggressive $199 price point. AppleInsider's own in-depth review noted that the "deep cuts" Amazon made to achieve the Kindle Fire's $199 price tag may have erased much of the tablet's "potential allure."
While the software update addresses some performance issues with the device, some user complaints cannot be addressed without new hardware. For example, common user complaints with the Kindle fire include the lack of external volume controls and poor placement of the off switch.
Users have also taken issue with the fact that the Kindle Fire lacks parental controls, and could allow kids to access pornography or make unauthorized purchases. Some have also complained of long load times for Web pages and a lack of privacy on the device.
Amazon announced last week that it has sold "millions" of units of the Kindle Fire, though it declined to give any specific sales figures. The touchscreen tablet has been the company's No. 1 bestselling product since it launched in November.
Analysts have forecasted that the Kindle Fire will become the No. 2 most popular tablet behind Apple's iPad. One recent projection called for Apple's tablet market share to dip to 59 percent, down from 61.5 percent.
Kindle Fire users can check what software version they are running by tapping the "Quick Settings" icon, selecting "More," and then tapping "Device." Users must be connected to a Wi-Fi network and the Kindle Fire's battery must be fully charged in order to update.
To initiate the update, tap "Quick Settings" and then select "Sync." It will download in the background and be automatically applied once the download is complete and the Kindle Fire is asleep.