Apple's iMac accounts for 33% of all-in-one PC sales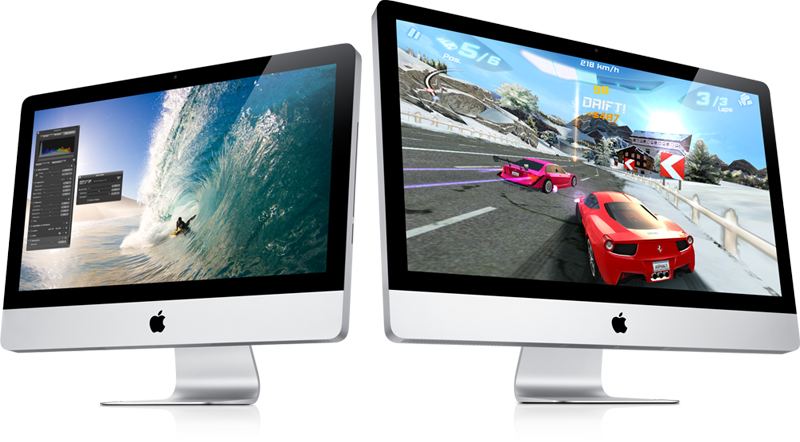 While portable computers get the most attention and sales, all-in-one PCs have quietly become a booming market, and Apple's iMac accounts for nearly a third of all sales.
All-in-one desktop computer sales grew 39 percent in 2010 to reach 14.5 million units, research firm DisplaySearch revealed to Bloomberg. Among those desktop sales, Apple accounted for 32.9 percent, making it the single largest all-in-one PC maker in the world.
The iMac is Apple's all-in-one system and the company's strongest selling desktop, beating out the Mac mini and Mac Pro. In the company's previous quarter, portable Macs represented 74 percent of Mac sales, but desktop sales still hit a new record for Apple.
Apple's nearly 33 percent share of all-in-one desktops put it ahead of the No. 2 company, Lenovo. Coming in third with 21.4 percent was Hewlett-Packard, which plans to release a new pair of desktop PCs before next week's Consumer Electronics Show.
The HP Omni is an all-in-one desktop with a 27-inch screen meant for family use, and it will go on sale Jan. 8 starting at $1,200. It will be joined by a standard desktop geared at gamers, the Pavilion HPE h9 Phoenix, which starts at $1,150. Bloomberg said HP's decision to highlight new desktops as portables dominate the landscape is evidence that the Palo Alto, Calif., company hopes to "stand out from a flood of portable technology" at CES next week.
The all-in-one desktop market is expected to continue to grow. DisplaySearch believes that it could reach 23.3 million units by 2014.
While the iMac is performing stronger than ever for Apple, the company is said to be questioning the future of its more traditional "tower" desktop, the Mac Pro. AppleInsider was first to reveal in October that even though new CPU options are on the horizon, the company is considering axing the Mac Pro lineup and sparing the resources currently devoted to it.