ARM CEO not impressed by Intel's 'Medfield' chips for smartphones, tablets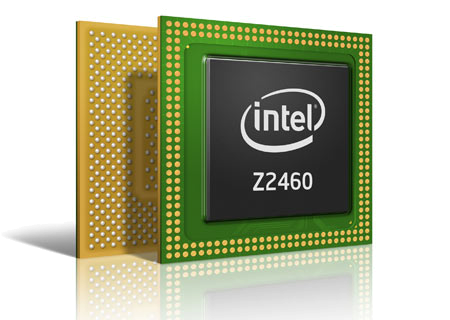 AppleInsider is supported by its audience and may earn commission as an Amazon Associate and affiliate partner on qualifying purchases. These affiliate partnerships do not influence our editorial content.
The chief executive of ARM, which supplies the reference designs for Apple's custom chips found in the iPhone and iPad, has said he doesn't view Intel's newly unveiled smartphone and tablet chips as competitive.
ARM Holdings Chief Executive Warren East said in an interview with Reuters at the Consumer Electronics Show this week that Intel's latest Atom-based mobile chips are "good enough," but don't match up with ARM's reference designs.
"They (Intel) have taken some designs that were never meant for mobile phones and they've literally wrenched those designs and put them in a power-performance space which is roughly good enough for mobile phones," he said.
When it was developing the iPad, Apple originally utilized Intel's low-power Atom processor, but ultimately determined that the Atom wasn't efficient enough to run its touchscreen tablet. Instead, the company developed its own custom silicon in the form of the A4 processor, which is based on ARM's designs.
With most mobile devices now powered by ARM's low-power, low cost chips, Intel is attempting to muscle its way into a market where its presence has been limited, particularly compared to the traditional computing landscape it has dominated for years.
At CES, Intel unveiled its new Atom Z2460 "Medfield" platform designed for smartphones and tablets. Motorola Mobility and Lenovo also announced plans to build devices based on Intel's new Atom mobile processor.
As Intel looks to gain ground in the smartphone and tablet space, ARM is poised to chip away at Intel's control of the traditional computing market. That's because the next major version of Microsoft's operating system, Windows 8, will offer compatibility with machines powered by ARM-based processors.
There was even a rumor last May that Apple had secretly built a prototype MacBook Air powered by the same A5 processor found in the iPad 2 and iPhone 4S. It was said that Apple officials were impressed by the results, as the test machine performed "better than expected."