Apple posts full video of iBooks 2 education event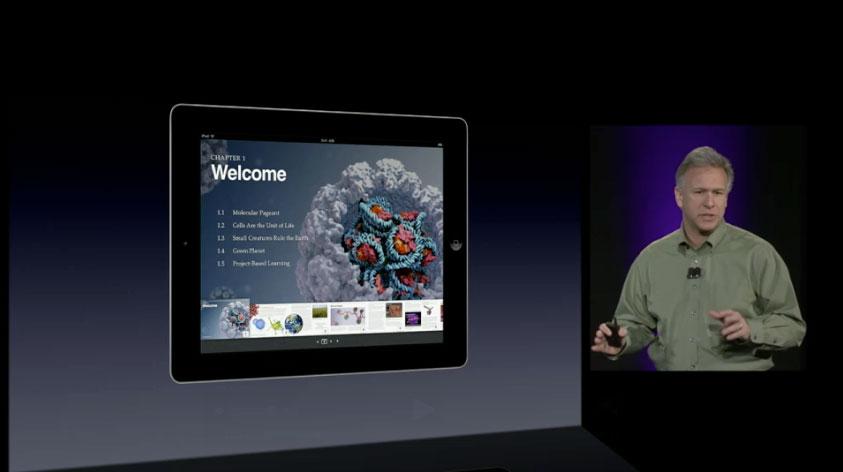 AppleInsider is supported by its audience and may earn commission as an Amazon Associate and affiliate partner on qualifying purchases. These affiliate partnerships do not influence our editorial content.
The full video of Apple's education-centric event on Thursday, at which it unveiled iBooks 2, iBooks Author and iTunes U for iPad, is now available to stream online.
The full video of the event can be seen at Apple's website. It requires Safari 4 or 5 on Mac OS X Snow Leopard or Lion, Safari on iOS 3 or later, or QuickTime 7 on Windows.
Thursday's event featured Phil Schiller, Apple's senior vice president for Worldwide Product Marketing, as well as Roger Rosner, vice president for Productivity Software. The keynote was held at New York City's Guggenheim Museum, and it clocked in at just under one hour.
The event was the official unveiling of iBooks 2 for iPad, which Apple has pitched as a new platform for textbooks in schools. The presentation included a live demonstration of new textbooks made for the iBooks 2 software.
Apple's textbook initiative already has the support of major publishers like McGraw Hill, Pearson and DK Publishing. The digital books are also much less expensive than their print counterparts, at prices of $14.99 or less.
Apple has also made it easier to create digital books for iOS with its new, free iBooks Author software for Mac OS X. With it, basic Microsoft Word files can even be automatically converted into an iBook file that can be sold on the iBookstore.
Also on Thursday, Apple unveiled the new iTunes U application for iPad. This free software allows college students to view course materials, receive updates from their teachers, and even sign up for classes.
Coinciding with those software releases, Apple also issued iTunes 10.5.3, which allows users of iBooks to to sync their textbook purchases with iTunes.