Apple claims ownership of digital photography patents asserted by Kodak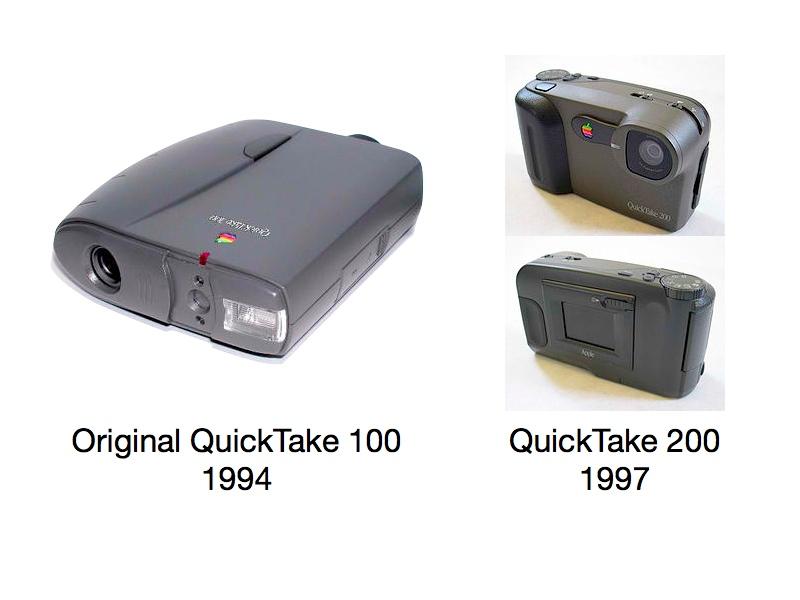 Apple has asked a bankruptcy court to block Kodak from obtaining loans using certain patents as collateral, arguing that it believes the disputed Kodak patents actually belong to Apple.
According to a filing (PDF) submitted to the US Bankruptcy Court in the Southern District of New York, Apple states that Kodak is seeking authority to "enter into a $950 million postpetition financing facility secured by security interests in and liens upon substantially all of Kodak's assets, including certain patents that are subject to ongoing patent ownership and patent infringement disputes between Kodak and Apple."
In the filing, Apple notes that the dispute involves "pioneering work on digital camera and imaging technology and related hardware, software, and user and communication interfaces" dating back to the early 1990s, when Apple partnered with Kodak "to explore how the two companies could work together on various projects including commercialization of Apple's digital cameras."
Apple states that "through this collaboration, Apple disclosed the architecture for its confidential digital camera technology to Kodak subject to various non-disclosure agreements, which also provided that any improvements Kodak made to Apple's disclosures remain the property of Apple."
The company also notes that Kodak was "was the leader in film-based cameras at the time." In 1994, Apple released the $749 QuickTake 100, which Time profiled last year as "the first consumer digital camera" and ranking among its "100 greatest and most influential gadgets from 1923 to the present."
Apple partnered with Kodak to design and manufactured the camera, which was built by Japan's Chinon. Apple subsequently built a series of QuickTake cameras, later partnering with Fuji, before exiting the digital camera market in 1997 after Steve Jobs returned and began working to simplify the company's product line in an effort to return to profitability.
Apple now states that it "became aware in 2010 that Kodak had misappropriated Apple's technology and sought patents of its own claiming this technology," noting that in early 2010 it had "launched an extensive internal investigation into Apple's prior relationship with Kodak relating to the development of digital camera technology."
All Kodak's base belong to us
After completing the investigation, Apple brought suit against Kodak in August 2010, arguing Kodak's '216 patent made "improper claim to ownership of Apple's technology," a legal issue that is still being sorted out in court.
Apple further notes that Kodak has turned this '218 patent, related to "a digital camera capable of capturing an image while previewing the scene to be captured on an LCD screen," into what Apple called "the centerpiece of Kodak's patent assertions," noting that Kodak has sued Sony, Matusushita, JVC, Samsung, and LG and "claims to have reached royalty-bearing licensing agreements with each of these companies."
Apple also states that Kodak has further '218 litigation pending against RIM, HTC, Fujifilm, and Samsung. So far, Kodak claims to have received $3 billion in licensing revenue from this patent.
As the patent's actual owner, Apple says it "is entitled to restitution of all or a substantial portion of the licensing revenues that Kodak has obtained based on its improper claims to ownership of the '218 patent and potentially other patents sought based on Apple's innovations and technology."