More than 80% of smartphones activated at AT&T were Apple's iPhone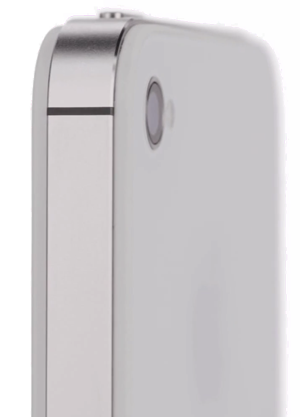 Apple's first carrier partner remains its strongest, as AT&T revealed on Thursday that it activated a record 7.6 million iPhones over the holiday 2011 quarter.
The 7.6 million iPhones activated on AT&T represented 20.5 percent of the total 37 million iPhones Apple sold in its own record quarter, the results of which were announced on Tuesday. AT&T followed up Thursday with its quarterly earnings, in which consolidated revenues were up $1.1 billion to $32.5 billion.
The iPhone was dominant at AT&T, accounting for 80.8 percent of the 9.4 million smartphones sold through the carrier.In the previous quarter, the iPhone represented 56 percent of AT&T's smartphone activations with 2.7 million units.
The wireless carrier revealed that a majority of the 7.6 million iPhones it activated in the quarter were the iPhone 4S. That aligns with what Apple executives said on Tuesday, when they revealed the latest model of their smartphone was by far the best selling.
The 7.6 million iPhones activated on AT&T also easily bested the 4.2 million iPhones Verizon activated during the same three-month span. The iPhone accounted for 55 percent of smartphone sales at Verizon.
AT&T also said it was a strong quarter for its Android-based handsets, as Android smartphones also set a new record over the holidays. Specific sales figures for Android and other platforms weren't provided, but would remain among the remaining 1.8 million non-iPhone smartphones sold in the three-month period. Total smartphone sales were the best ever seen at AT&T, blowing past its previous quarterly record by 50 percent.
The nation's second-largest wireless carrier added a total of 2.5 million wireless subscribers in the quarter. That means most of the 7.6 million iPhones activated over the holidays were to existing AT&T subscribers.
AT&T saw 10 percent growth in wireless revenues, and 19.4 percent growth in wireless data revenues. It said that 82 percent of its postpaid sales were smartphones.
Computing devices, including the iPad and other tablets, reached 571,000. That was the company's best-ever quarter, and the carrier now has 5.1 million subscribers with those 3G-connected devices, up almost 70 percent from a year ago.