Tim Cook exposes the lie that Steve Jobs ignored philanthropy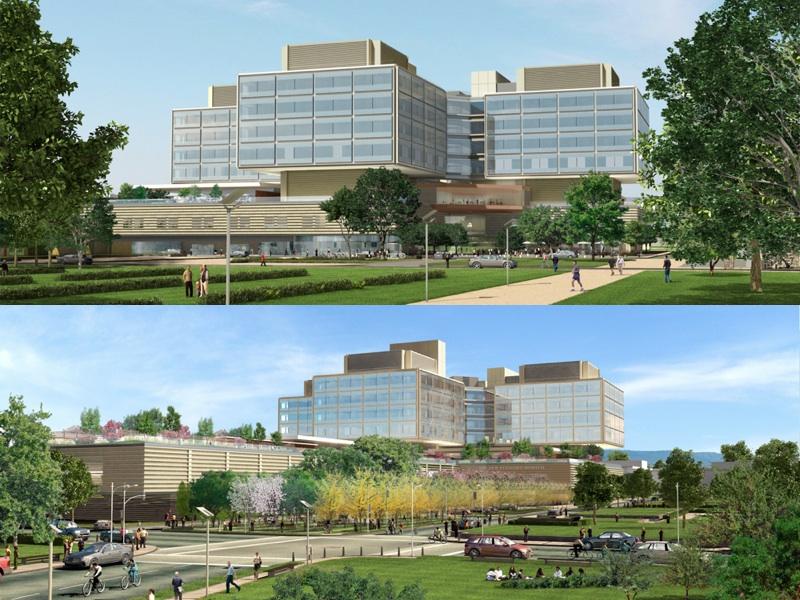 AppleInsider may earn an affiliate commission on purchases made through links on our site.
Speaking to employees, Apple's chief executive outlined how the company has participated in corporate philanthropy for years, a subject the company didn't aggressively boast about in public under Steve Jobs.
A report by The Verge stated that after discussing Apple's new program for giving workers $500 credit on new Macs, Cook outlined how the company has participated in a variety of charitable programs.
Cook noted a $50 million donation to Stanford hospitals, half paying for a new main building and the rest being used to build a new children's hospital. Cook also described Apple's leading participation in Project RED, which he said Apple has contributed $50 million to throughout the span of the program.
The Verge call the statements a "marked contrast from the tenure of Steve Jobs" and said Apple's "change in tone began almost immediately with Cook."
In reality however, it was Jobs who announced Project RED back in 2006, helping to kickstart the initiative created by U2's Bono and Bobby Shriver to obtain contributions from sale of each PRODUCT RED product in order to donated to The Global Fund, where funds are used to help women and children affected by HIV/AIDS in Africa.
Jobs was also involved in the effort announced a year ago to join with eBay, HP, Intel, Intuit and Oracle in an "unprecedented" joint philanthropic effort to help Stanford Medical Center build its new $2 billion hospital.
Jobs said at the time that "all of us are very fortunate to have Stanford's world-class medical center right here in Silicon Valley. We are very excited about the development of their new hospital and really want to support their plans." Stanford University invited Jobs to speak at a commencement, treated Jobs during his battle with cancer, and served as the location for Jobs' memorial after he died.
The attack on Jobs' charity
Shortly before Jobs passed away last fall, New York Times writer Andrew Ross Sorkin attacked Jobs for not publicly boasting about his personal or corporate philanthropy, recounting how Jobs ended Apple's philanthropic programs in 1997 and noting the lack of any grandstanding made around donations in Jobs' name.
When actually questioned about his wealth and what he planned to do with it back in 1985, Jobs told Playboy in an interview that in regards to money, "the challenges are to figure out how to live with it and to reinvest it back into the world, which means either giving it away or using it to express your concerns or values."
Jobs added, "That's a part of my life that I like to keep private. When I have some time, I'm going to start a public foundation. I do some things privately now." and concluded, when asked nearly 30 years ago "why is this one of the areas you choose not to discuss?" "Because I haven't done anything much yet. In that area, actions should speak the loudest."
Jobs also noted that it was easier to make money than to spend it effectively, particularly when choosing how to donate money to worthy causes. Jobs' wife Laurene has long been active in serving on a number of philanthropic organizations, many devoted to teaching and education.
After Sorkin's questioning of Jobs' philanthropy, Bono made a public statement in a letter to the New York Times calling Jobs' participation in Project RED "invaluable," "serious and significant" and noting that "Apple's involvement has encouraged other companies to step up."
"Just because he's been extremely busy, that doesn't mean that he and his wife, Laurene, have not been thinking about these things," Bono wrote. "You don't have to be a friend of his to know what a private person he is or that he doesn't do things by halves."