Apple iPhone 4S A5 chip incorporates Audience EarSmart noise reduction tech for Siri

Apple's A5 System on a Chip incorporates dedicated noise reduction circuitry by Audience, Inc., which optimizes the performance of Siri voice recognition on iPhone 4S.
When Audience filed for an initial public offering last month, it revealed that "commencing in the three months ended December 31, 2011, Apple has integrated our processor IP in certain of its mobile phones," in a S1 filing outlining the startup's potential risk factors for investors.
The firm also made reference to its own "first generation of processors, the A1026, the A1028 and a custom processor for Apple," and stated, "we began shipping our first generation of voice processors in 2008, our second generation of earSmart voice and audio processors in 2011 and as of December 31, 2011, had sold over 135 million processors worldwide."
Audience explains that by "imitating the complex processing that occurs from the inner ear to the brain, Audience's intelligent earSmart technology distinguishes and interprets sounds as people do naturally. In a mobile device, the earSmart processor effectively isolates and enhances the primary voice signal and suppresses surrounding noise— for both transmit and receive— to enable clear conversations nearly anywhere."
The company notes that "far-field uses are more vulnerable to background noise interference and poor voice quality given the speaker's distance from the device," an issue that has previously been noted in regard to rumors that Apple might deploy TV systems incorporating Siri voice technology; speaking to a TV across the room would be far more difficult to correctly recognize compared to Siri on iPhone 4S.
A4 paired with Audience noise reduction chip in iPhone 4
Last spring, iFixit noted the discovery of Audience's A1026 chip in the Google branded Nexus One, and realized that Apple's iPhone 4 from the previous summer had also incorporated the same chip (as shown below), which for both phones leveraged a second mic to "cut out ambient noise and improve sound quality."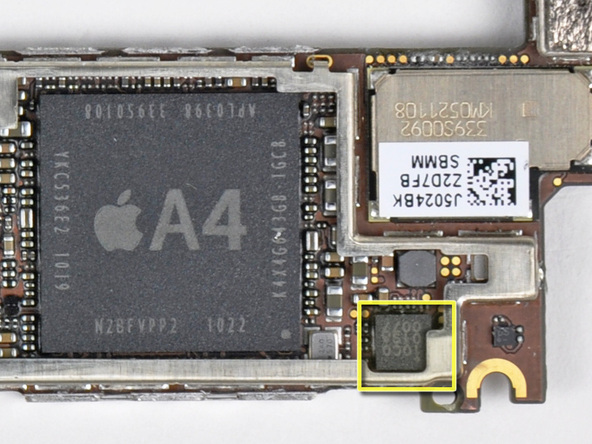 Apple kept the chip a secret by "white labeling" the component, making it difficult for iFixit to identify until Chipworks decamped the part and found Audience's name printed on the chips die marking (depicted below). The investigators noted that the "package has an embedded digital signal processor with accompanying analog front ends."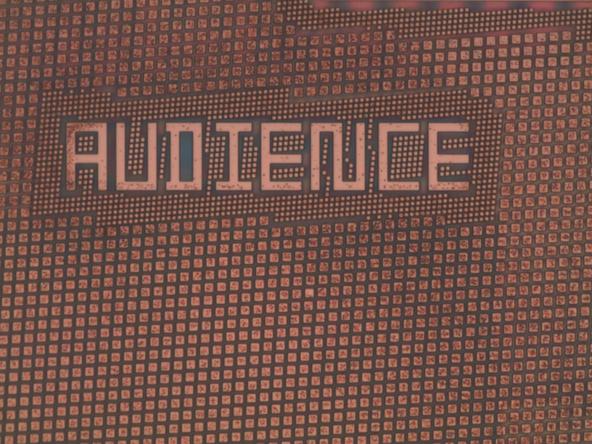 As a result of incorporating the chip, the website reported that "the iPhone's audio cancellation capabilities are very impressive, outperforming every non-Audience powered cell phone we've tried."
A5 incorporates second generation Audience tech in iPhone 4S
Audience's S1 filling also noted, "We sell our products to Foxconn International Holdings, Ltd. and its affiliates (collectively, Foxconn) and Protek (Shanghai) Limited and its affiliates (collectively, Protek), each a major CM that produces mobile phones containing our processors almost exclusively for Apple."
After indicating that the second generation of its "earSmart" technology was released in 2011, Audience revealed that "in 2010 and the nine months ended September 30, 2011, Foxconn and Protek collectively accounted for 82% and 79% of our total revenue, respectively. We entered into an agreement with Apple in 2008, which governs our relationship and under which we sell custom processors to Foxconn and Protek and license our processor IP to this OEM for other mobile phones."
In a report by Stephen Shankland writing for CNET, Linley Group analyst Linley Gwennap is cited as pointing out "to reduce system cost and eliminate the extra package required for the Audience chip, Apple cut a deal to integrate the noise-reduction technology directly into its A5 processor, which appears in the iPhone 4S."
Gwennap added, "this situation helps explain why Apple does not offer Siri as a software upgrade on the iPhone 4. Although the older phone includes an Audience chip, the company has since improved its technology to handle 'far-field speech,' which means holding the device at arm's length rather than directly in front of the mouth"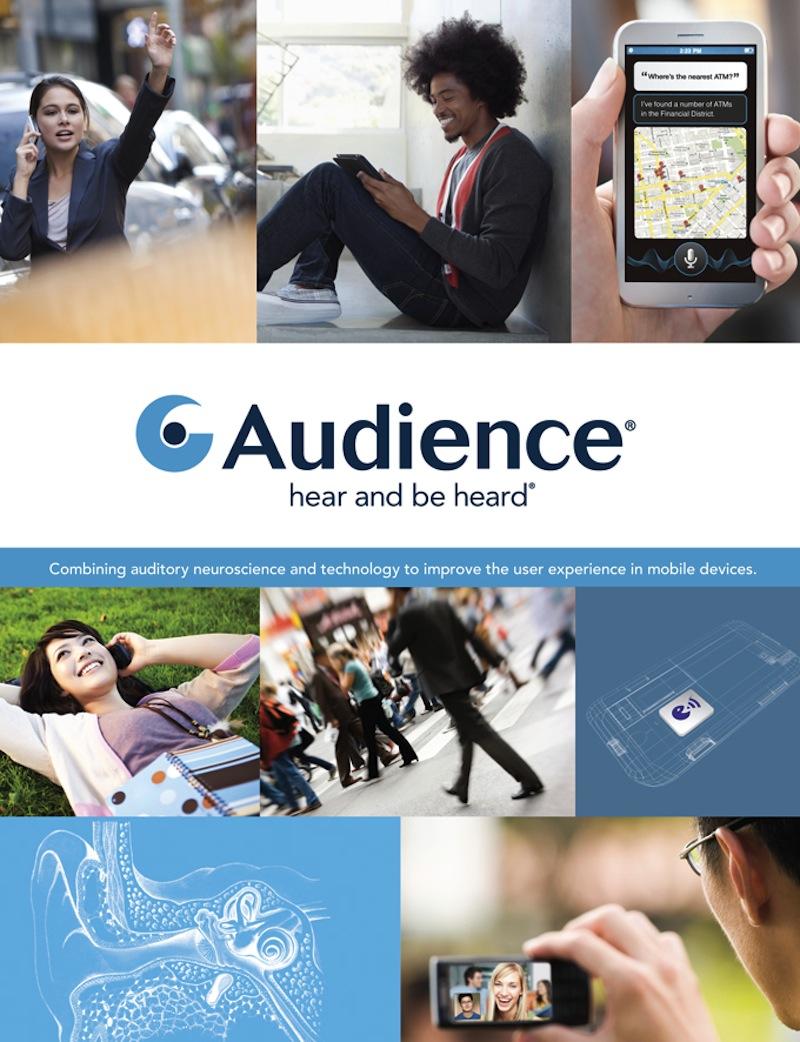 Audience notes the use of its earSmart technology in a variety of phones and tablets ranging from Android to Windows Phone 7 models. In a graphic within its S1 filing, the company portrays a Siri-like service running on a non-Apple device. It appears to be contractually prevented from advertising its relationship with Apple.