Share Sheets, Twitter integration to make Mountain Lion more social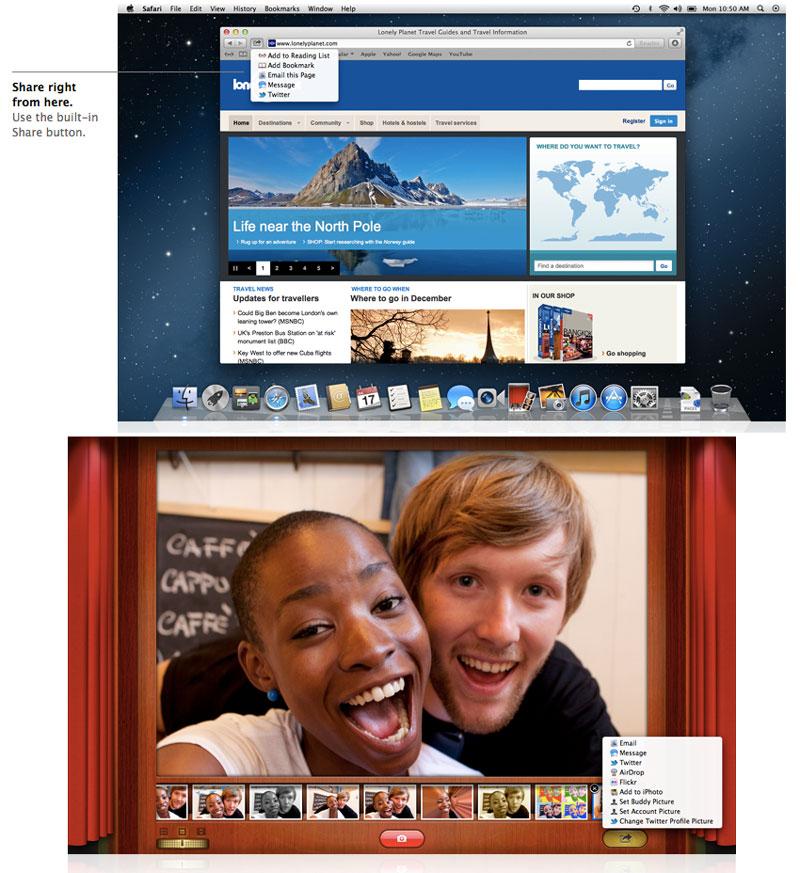 AppleInsider may earn an affiliate commission on purchases made through links on our site.
While system-wide Twitter integration debuted in iOS 5 and is now coming to Mountain Lion, the new Share Sheets feature in OS X 10.8 will also allow users to quickly share links, photos and videos in a variety of ways.
Share Sheets links will be featured in a variety of applications in Mountain Lion, including Safari, Notes, Reminders, Photo Booth and iPhoto. By selecting the share icon, which is identical to the one found on iOS, users can quickly send content in a variety of manners.
For example, the Share Sheets icon in Safari gives users the choice of adding a link to their reading list, adding a bookmark, e-mailing a page, or sending it to a friend via the Messages application. And in Photo Booth, pictures taken by a user can be uploaded to Flickr, added to iPhoto, or directly set as a buddy picture or account picture.
Another way that Share Sheets can be used is to share content on Twitter. In Safari, the share link can be used to post a link to Twitter, and in Photo Booth a user can quickly change their Twitter profile picture.
Much like the system-wide Twitter integration that debuted in iOS 5 last year, users will be able to sign in once on Mountain Lion and start tweeting from the application they're currently using. In addition to links in Safari, photos from iPhoto and Photo Booth can be shared with the new "Tweet Sheet."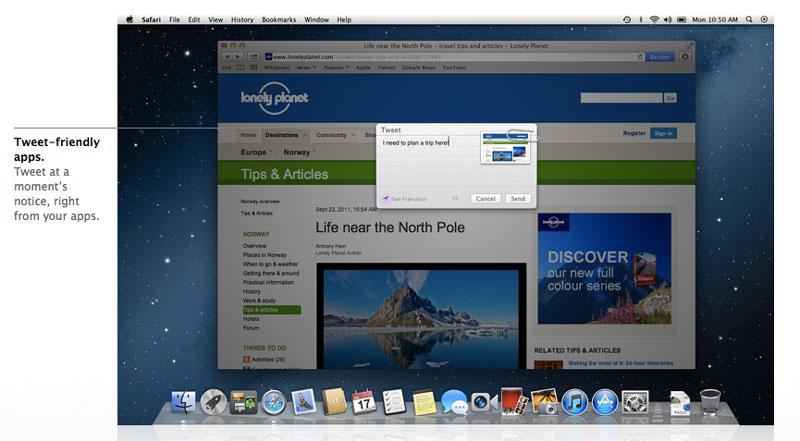 Comments and locations can also be quickly shared on Twitter with OS X 10.8. And with the new Notification Center built in to Mountain Lion, users will be instantly notified when they are mentioned in a tweet or are sent a direct message on the social networking service.