China Telecom to offer fully-subsidized iPhone 4S starting March 9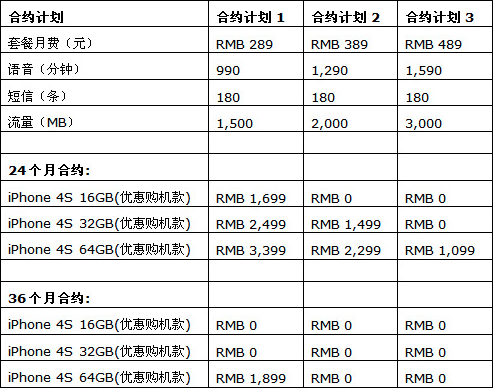 AppleInsider may earn an affiliate commission on purchases made through links on our site.
China's third-largest wireless operator has announced that it will begin offering Apple's iPhone 4S in mainland China on March 9, breaking up rival China Unicom's exclusive claim to the iPhone in the country.
China Telecom announced the news in a statement on its website on Tuesday, as noted by Bloomberg. Online preorders for the device will begin on March 2.
"We are very pleased to provide our customers with the outstanding new iPhone 4S. We believe that our customers will be pleasantly surprised by the iPhone 4S on China Telecom's high-quality 3G network," said China Telecom deputy general manager Yang Xiaowei.
Apple commented on the launch by providing The Loop with a statement. "iPhone 4S has been an incredible hit with customers around the world," spokesperson Natalie Harrison said. "We're thrilled to be launching iPhone 4S with China Telecom and can't wait to get it into the hands of even more customers in China."
The carrier is offering the 16GB iPhone 4S for free with the signing of a two-year contract for a monthly plan starting at 389RMB ($62), slightly more than China Unicom's 386RMB plan. The China Telecom data plan, however, offers more data and voice minutes and less text messages than its rival's comparable packages. A fully-subsidized 16GB iPhone 4S can be had for as low as 289RMB ($46) with a three-year contract.
China Telecom revealed last month that it had begun "preparatory work" for the iPhone 4S launch and said it hoped to release the device by late February or early March. The carrier operates a CDMA2000 network that required minor tweaks to the iPhone 4S to support it. Chinese regulatory documents revealed in January that the China Telecom iPhone 4S has its own model number.
China Telecom's plans for iPhone 4S
Morgan Stanley analyst Katy Huberty predicted last month that the arrival of the iPhone on China Telecom could bring incremental sales of between two to four million iPhones next year. The carrier is estimated to have 15 million high-end subscribers that pay more than 100RMB ($16) a month for wireless service. As of November 2011, China Telecom had a total of 117 million subscribers, 28 million of which made use of the company's 3G service.
Demand for the iPhone 4S in China has been heavy. On the eve of the device's official launch in China last month, crowds became so large and uncooperative that Apple was forced to cancel the retail launch of the device. The company began taking orders on its Chinese online store earlier this month. Apple is selling the unlocked iPhone 4S starting at 4,988RMB ($792).
The advent of iPhone sales on China Telecom will leave China Mobile, the world's largest wireless carrier with 655 million subscribers, as the only operator in the country to not carry the iPhone. Huberty believes China Mobile could sell between 24 and 36 million iPhones in 2013. She expects the carrier won't get the iPhone until the next generation of the handset arrives later this year.