Apple looking to build out iCloud engineering team with a dozen openings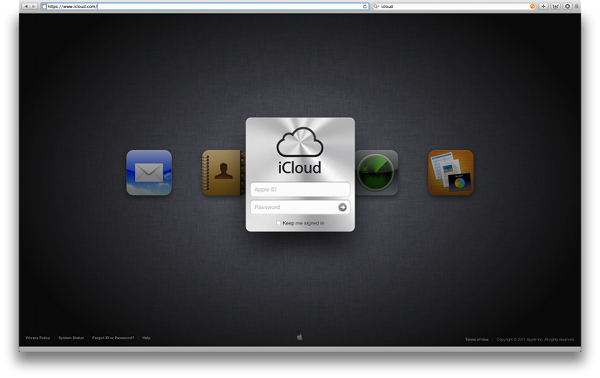 Apple on Friday posted a dozen job listings for iCloud-related engineering positions as it continues to place an emphasis on cloud services as a major component of the company's strategy.
Apple CEO Tim Cook indicated last month during an investor conference that iCloud will dictate the company's strategy "for the next decade or more." That's a dramatic change from the previous 10 years which saw the Mac as the hub for a digital life.
The Cupertino, Calif., company tipped its hand on Friday with a batch of job openings prioritizing iCloud. Apple indicated that it was looking for engineers interested in "developing the next generation of cloud support for iOS and OS X."
The listings include requests for an iCloud Server Software Engineer, iCloud Java Server Engineer, two iCloud Senior Software Engineers, two iCloud Software Engineers, iCloud Java Server Software Engineer, iCloud C/C++ Server Software Engineer, iCloud Game Center Server Engineer, iCloud Backend Server Engineer - Java, iCloud Backend Server Engineer - C++ and Windows Engineer - iCloud.
Apple has seen rapid adoption of iCloud over the past few months. Cook revealed in February that there are now more than 100 million iCloud users, up from 85 million users in January. He portrayed the service as part of the "profound category," major advances that change how devices are used over the long term.
The transition to iCloud may have proved more difficult from an engineering standpoint than Apple originally expected. Late Apple co-founder Steve Jobs proclaimed last year that iCloud "just works," while acknowledging that MobileMe, its earlier attempt at cloud services, was not the company's "finest hour." However, when iCloud launched last October, some users reported having trouble migrating to iCloud. The service has also experienced intermittent outages since it went live.
The release of OS X 10.8 Mountain Lion should help smooth the transition, as it will be the first major OS X release since iCloud was released. Mountain Lion will feature tighter integration with iCloud than its predecessor and will allow users automatic access to a number of features just by logging in to iCloud on their Macs. For instance, OS X 10.8 will include support for saving files directly to iCloud.
Apple's iCloud hiring push come on the heels of efforts by the company to highlight its role in creating jobs in the U.S. A new "Job Creation" page on the company's website touts more than 500,000 jobs that are "created or supported by Apple." Over 200,000 of those jobs are reported as having been created as part of the "iOS app economy."