iPhone 4S with iOS 5.1 begins advertising AT&T HSDPA as '4G'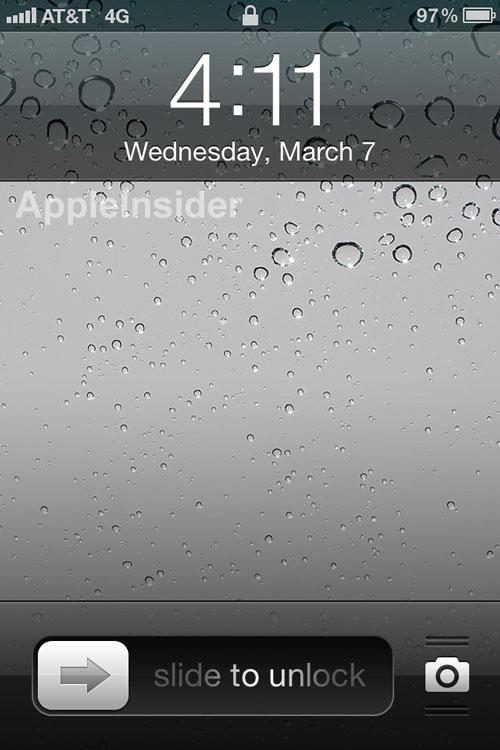 AppleInsider may earn an affiliate commission on purchases made through links on our site.
iPhone 4S users on AT&T who update to iOS 5.1 will see their network indicator state they are on a "4G" network when utilizing the carrier's high-speed HSDPA network.
Apple released iOS 5.1 on Wednesday, and one of the features listed for the update is an "updated AT&T network indicator." But Apple's release notes gave no further indication as to what that means.
However, after upgrading to iOS 5.1, AT&T users connected to the carrier's HSPA+ network on an iPhone 4S will see a "4G" icon in the upper left hand corner.
Rumors first arose last October that AT&T wanted Apple to add a "4G" indicator to the iPhone 4S status bar. That's because the iPhone 4S is capable of 4G-like speeds, even though HSDPA is not a "true" fourth-generation network.
The change will allow AT&T to further differentiate itself from competitors Verizon and Sprint, which run CDMA networks and do not offer HSDPA connectivity. However, "true" 4G remains exclusive to long-term evolution devices, like the third-generation iPad unveiled by Apple on Wednesday.
A redesigned antenna that allows for faster HSDPA connections is one of the major features of the new iPhone 4S that debuted last October. However, at the company's keynote presentation, Apple executives did not outright declare that the iPhone 4S is a 4G phone.
U.S. carriers AT&T and T-Mobile have advertised their own HSPA+ networks as having "4G" speeds, even though they aren't true fourth-generation technology. AT&T is currently rolling out a true LTE 4G network in the U.S., and is available about 75 million people, while Verizon's LTE network reaches over 200 million people.