Ashton Kutcher reportedly cast as Steve Jobs for indie biopic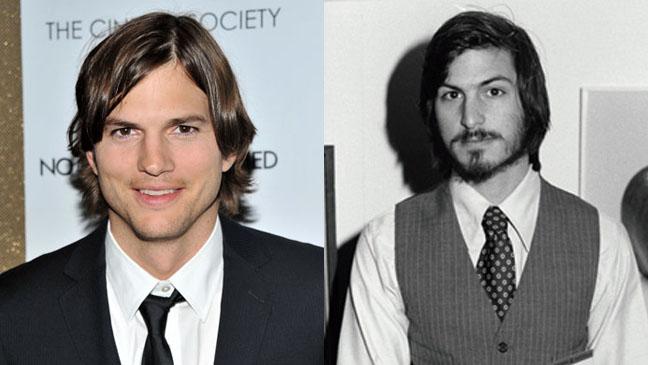 AppleInsider may earn an affiliate commission on purchases made through links on our site.
Actor Ashton Kutcher has been cast to play late Apple co-founder Steve Jobs in an independent film about his growth from "wayward hippie" to entrepreneur, according to a new report.
Variety's Jeff Sneider reported on Sunday that Kutcher, who plays Walden Schmidt on "Two and a Half Men," will portray the executive in the film, reportedly entitled "Jobs." Joshua Michael Stern is said to direct the movie.
Though the news was quickly dismissed by some as an April Fool's Day prank, Sneider repeatedly claimed on Twitter that it was a legitimate story.
The film is expected to cover the founding of Apple, Jobs' ousting from the company and his return. Sneider said he had heard that it would not depict his "later years."
Kutcher himself is heavily involved in the technology industry. He is a prominent investor in a number of Internet startups and is an active presence on Twitter. The similarity in his appearance to the young Steve Jobs had been previously noted, prompting early speculation that he might be eventually be cast as Jobs.
The Hollywood Reporter added in its own report that "principal photography" will begin in May while Kutcher was on break from "Two and a Half Men." Matt Whiteley reportedly wrote the script for the film.
Sony Pictures is also reported to be producing a movie about Jobs based on his biography by Walter Isaacson. Aaron Sorkin, who wrote the screenplay for "The Social Network," is said to be seriously considering work on the film. Actors George Clooney and Noah Wyle are rumored to be in contention for the role of Jobs in the film. Wyle previously portrayed Jobs in a 1999 movie "Pirates of Silicon Valley" about the fierce rivalry between Apple and Microsoft.