Wikipedia joins Apple in migrating from Google Maps to OpenStreetMaps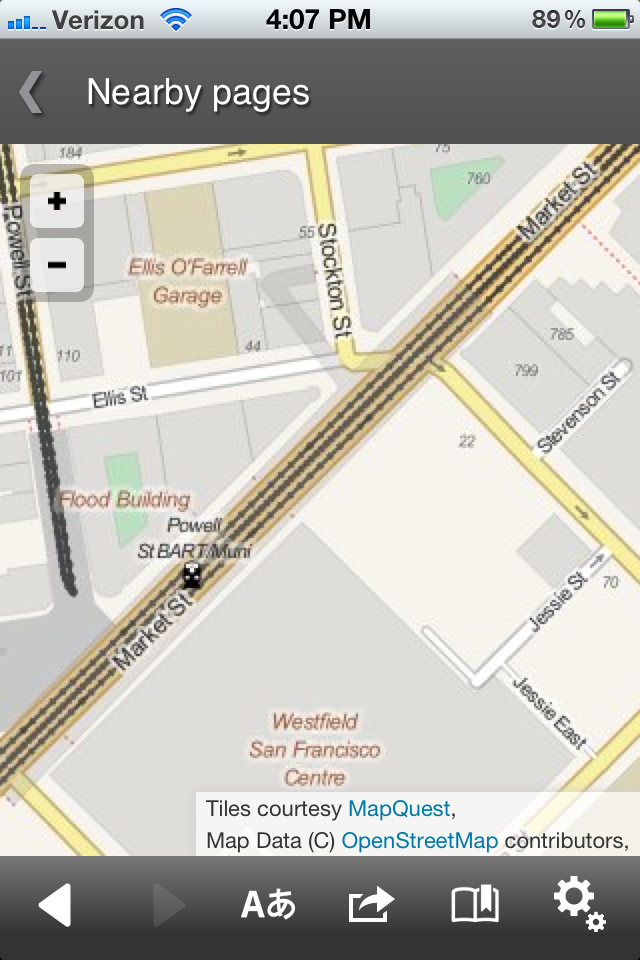 AppleInsider may earn an affiliate commission on purchases made through links on our site.
Apple isn't alone in its efforts to lessen its dependance upon Google Maps; Facebook, FourSquare and now Wikipedia have all started using alternatives map services ranging from Microsoft's Bing maps service to information from the OpenStreeMaps Foundation.
According to a report by TechCrunch, Wikipedia has switched from Google Maps to OpenStreetMaps in its mobile apps for iOS and Android (shown below left).
Wikipedia's move comes on the heels of a similar switch by Foursquare, which is also now using OpenStreetMaps on its own mobile website, and Microsoft's Bing maps within its its Facebook app (Facebook has partnered exclusively with Microsoft to serve Bing maps within all of its services).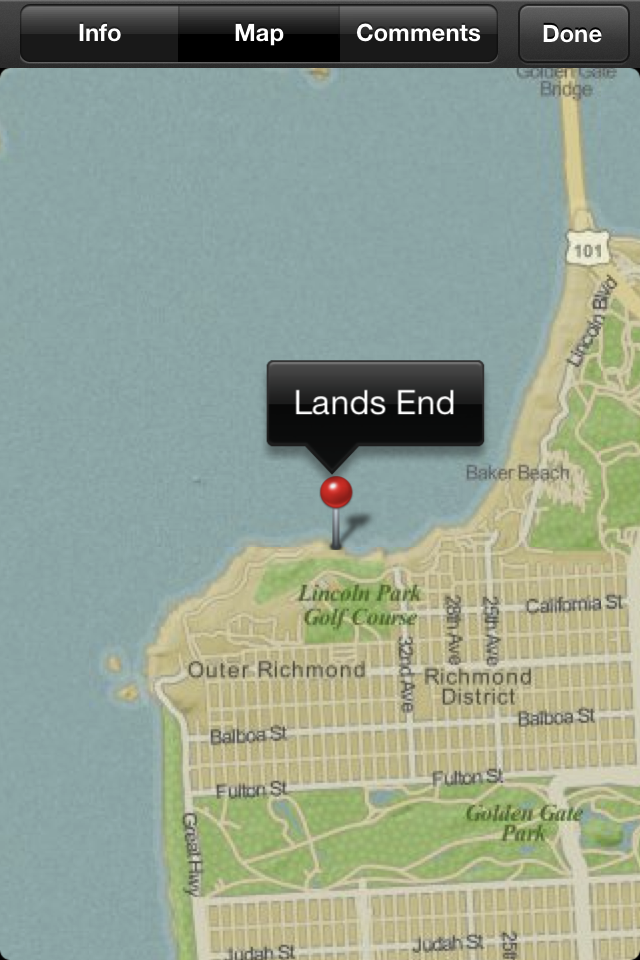 At the beginning of March, Apple released its new iPhoto app with geolocation features that also used OpenStreetMaps rather than Google's information (show above, right).
In Apple's case, the move appeared to be motivated both out of an effort to distance itself from a dependance upon Google as well as a way to avoid paying new fees Google announced it would start charging large maps users this year.
OpenStreetMaps shares its open philosophy with Wikipedia. Rather than cost, Wikipedia's move is more intended to leverage an "open and free source of Map Data," the report noted.
It cited the group's Yuvi Panda as stating that avoiding the use Google's proprietary Maps APIs enables Wikipedia's app to "run on the millions of cheap Android handsets that are purely open source and do not have the proprietary Google applications."
While Android's core software is open, Google's "with apps" bundle of proprietary apps (which account for much of the value associated with Android), including Maps Navigation, require licensing from Google. A variety of Android vendors use the free core OS but don't use Google's own apps for this reason.
Google's efforts to begin charging high volume users for its Maps services is likely to drive additional prominent websites and apps to OpenStreetMaps, a free service that requires its users to contribute back any improvements they make to the maps data.
Apple has incorporated its own support for Wikipedia information in its OS X Dictionary app and its system wide search services on both iOS and OS X. The company is likely to similarly expand its use of OpenStreetMaps data in both its iOS and OS X apps, ranging from "Find my iPhone" and "Find my Mac" to iPhoto, Maps and its online iCloud services.
Apple's voracious appetite for maps
Apple acquired the Placebase maps service in 2009 followed by Poly9 in 2010. That same year, Apple began using its own location databases for the Maps software in iOS 3.2, moving away from databases maintained by Google and Skyhook Wireless.
Last spring, Apple also said it was "collecting anonymous traffic data to build a crowd-sourced traffic database," in order to provide iPhone users with an "improved traffic service in the next couple of years."
Last October, the company acquired C3 Technologies, further enhancing its internal mapping talent pool and technology portfolio.