Universal Pictures now available to re-download on Apple's iCloud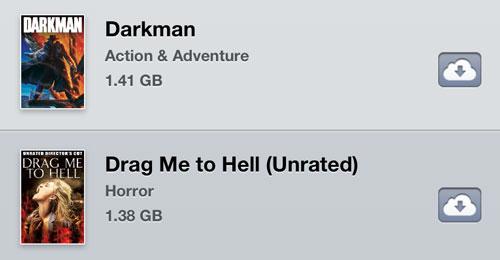 Movies from Universal Pictures purchased on iTunes can now be re-downloaded through the iCloud service, leaving just one major studio, Fox, that is not a part of iCloud.
Universal and Fox were initially absent from iCloud as a result of content deals with premium cable network HBO, though those issues were resolved last month. Universal Pictures films became available this weekend on iCloud, and users who have previously purchased the films from iTunes can re-download them at no cost.
While Universal's films are now available through iCloud, customers looking to re-download 20th Century Fox must still wait for that content, even though HBO was said last month to have reached an agreement. The Wall Street Journal said at the time that Fox expected to have its content on iCloud "within weeks," suggesting it may not be a much longer wait.
In March, Apple began offering users the ability to re-download movies that were previously purchased on iTunes via its iCloud service. The service even applies to the iTunes Digital Copy format, which gives users the ability to download a digital version of a film when they buy a DVD or Blu-ray disc.
The iTunes in the Cloud functionality in iCloud originally only applied to music, books and applications purchased through the iTunes Store. Now, users can access both movies and TV shows as well, from participating studios.
In addition, television content is available in high-definition 1080p format, allowing it to be natively displayed on the new Apple TV. Previously, content maxed out at 720p, which was the highest resolution output of the previous generation Apple TV.