AT&T to spend $150M on Lumia launch, more than it did with iPhone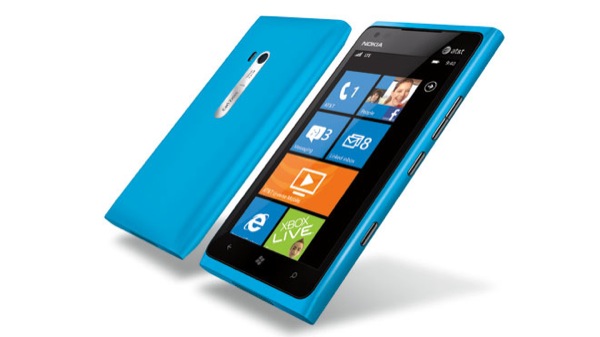 AppleInsider may earn an affiliate commission on purchases made through links on our site.
In order to help bolster launch sales for Nokia's new Lumia 900 handset, exclusive U.S. carrier AT&T is willing to spend up to $150 million in ad money, more than it spent on Apple's iPhone.
The $99-on-contract Windows Phone, which officially went on sale on Sunday, is seeing heavy investment from AT&T in an attempt to stave off competition from other major carriers that are eroding the telecom's smartphone lead, according to Ad Age.
AT&T, which used $3 billion in advertising money to become the second-largest spender in the country in 2010, declined to comment on the exact Lumia campaign figures, though sources say that the company will put in some $150 million over the coming months.
Smartphones are lucrative products for carriers and generate profit on required voice and data contracts despite high subsidy costs.
"The bulk of the growth for carriers is coming from smartphone subscribers," said Piper Jaffray telecom analyst Chris Larsen. "They generate higher monthly recurring fees and more revenue."
Since losing its iPhone exclusivity in early 2011, AT&T has been ceding ground to other major carriers that now have access to Apple's handset as well as a strong existing base of Android users. For example Verizon, the nation's largest telecom by subscribership, is seeing its already popular Droid brand sales augmented by the iPhone, which was made available on its network about one year ago.
According to market research firm ComScore, before AT&T lost iPhone exclusivity it boasted more than 24.7 million U.S. smartphone subscribers over the age of 13, while Verizon had only 17.8 million. As of February, roughly one year after the iPhone became available on Verizon's network, AT&T's smartphone lead dwindled to only 1.6 million users.
As Verizon closes the smartphone user gap, AT&T is putting its weight behind the Lumia 900 just as it leveraged the iPhone's exclusivity for nearly four years.
The nation's second-largest carrier will run ads in tandem with Nokia, and while there will be some cross-campaign tie-ins, AT&T is expected to market the Lumia 900 as part of its "Rethink Possible" brand.
"We are taking North America and U.S. market very seriously," said Valerie Buckingham, head of marketing for Nokia in North America. "AT&T has a lot running on the success of 900 as well."
To drum up interest, AT&T offered the handset for free as part of a preorder promotion and said the phone will get "prime exposure" at the company's 2,200 stores.
"With our operator partners, we're seeing a lot of support and desire for a third ecosystem," Buckingham said. "We're definitely stepping up to the stage at the investment you need to be successful in this category. You will definitely be seeing this campaign."
Analysts estimate Lumia 900 sales to fall anywhere between 370,000 to 680,000 units with a worse case scenario netting only 140,000 a quarter. In comparison, AT&T activated 9.4 million smartphones in the fourth quarter of 2011 alone, 7.6 million of which were iPhones.