Briefly: iPad refunds; HonHai raising wages; Nokia Lumia estimates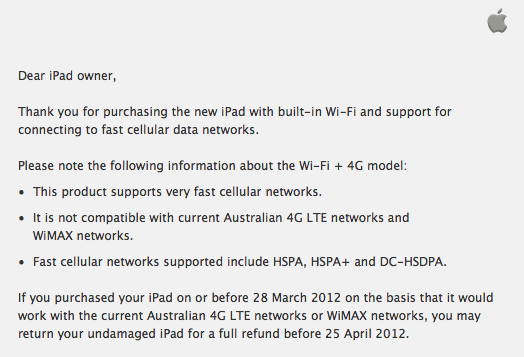 Apple has begun emailing customers in Australia with an offer to return LTE-capable third-generation iPads by April 25 if they expected the tablet to work on local 4G networks. Also, Apple partner Foxconn's parent company Hon Hai has announced plans to raise wages at its headquarters in Taiwan, and analysts are concerned that Nokia's Lumia 900 Windows Phone launch in the U.S. will flop.
Apple told Australian regulators last week that it would provide refunds to customers in response to allegations of false advertising regarding its LTE iPad. The new iPad is incompatible with the LTE networks in Australia, but Apple has been accused of not clearly warning local buyers about that fact.
The Cupertino, Calif., company began sending emails on Wednesday, according to MacRumors. The email reportedly says that the new iPad Wi-Fi + 4G model supports "very fast cellular networks," while notifying customers that Australian LTE and WiMAX networks are not supported.
Customers who purchased the new iPad on or before March 28 will be eligible to return undamaged iPads for a full refund before April 25.
Apple launched the new iPad in Australia and nine other countries on March 16. A lawyer for the Australian Competition and Consumer Commission said the regulator had contacted Apple on March 15 to voice concerns about its marketing materials.
Hon Hai said Thursday that its employees in Taiwan will benefit from a "significant" wage increase as part of an effort to court and keep employees, as reported by The Wall Street Journal.
The company employs 10,000 people at its headquarters, mostly in R&D, marketing and business planning, the report noted. The increase will go into effect in July, though the company has yet to decide on the exact amounts of the raises.
The company's mainland subsidiary, Foxconn, is one of Apple's chief partners in manufacturing its products. Foxconn raised workers' wages by as much as 25 percent in February, presumably to address widespread criticism over its pay structure. The manufacturer has also agreed to address numerous violations detected during a third-party audit commissioned by Apple and conducted by the Fair Labor Association.
However, some Foxconn employees are worried that they will be unable to make ends meet after their overtime hours are reduced to the legal maximum. Chinese law sets a maximum of 36 hours a month of overtime.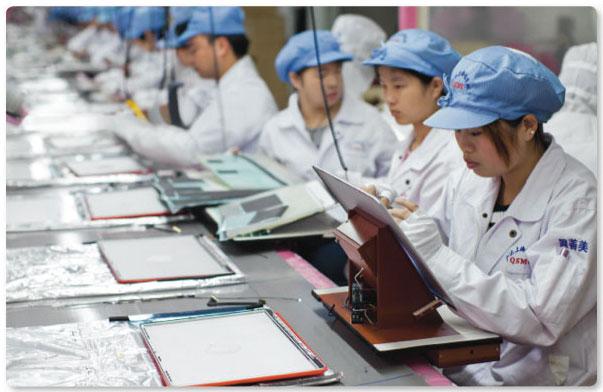 Both Foxconn and Apple have been the subject of numerous news reports this year as outlets have brought to light allegations of poor working conditions at factories in China.
Bloomberg reports that several investment banks expect Finnish handset maker Nokia to feel just hundreds of thousands of its Windows Phone-based Lumia 900 smartphone in its first quarter of availability in the U.S.
The Lumia 900 goes on sale in the U.S. on Sunday. Early reviews have praised the device for its attractive design, while criticizing the software as not being "competitive" with iOS and Android.
Deutsche Bank analyst Kai Korschelt believes muted consumer demand will result in sales of just 680,000 Lumias on AT&T. A worst case scenario of paltry consumer interest and a lack of support from AT&T could result in sales of 140,000 a quarter, according to the analyst. Avian Securities analyst Matthew Thornton projects sales of 370,000 Lumia 900 devices.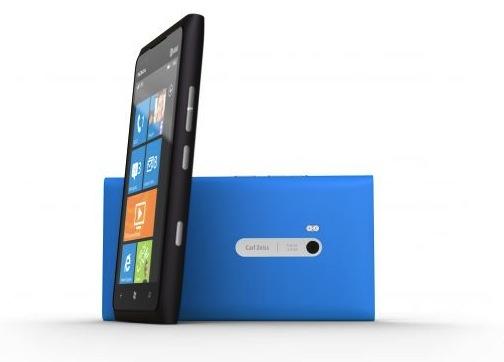 By way of comparison, AT&T activated 9.4 million smartphones in the fourth quarter of 2011. The launch of the iPhone 4S brought record sales for the carrier, with iPhones accounting for more than 80 percent of its smartphones sales during the period.
"It's going to be an uphill fight," said Thornton. "The Nokia brand, while I think it's still known here [in the U.S.], lags Apple and even Samsung. I don't see the phone becoming a hit."
The analyst went on to suggest that Nokia and Microsoft are not likely to make a huge profit on the device because of the device's $99 price tag and the cost of the marketing campaign. He believes the two companies are more worried about proving to the carriers that Windows Phone is worth the trouble.
"If it flops, AT&T is going to have very little incentive to push this again when they come out with the next product," Thornton said.
For its part, AT&T has said it's not concerned with just launch sales. "How many we sell on the first weekend may not be the most important metric for us," Jeff Bradley, AT&T senior vice president of devices, told the publication. "We want to see slow, steady growth."
Recon Analytics analyst Roger Entner said the timing of the Lumia 900 launch is "good" because it won't have to compete with other high-profile handset launches. "The iPhone 5 is still months away," he said.
Nokia dominated the smartphone landscape for years, but relative newcomer Apple has overtaken the company to become the No. 1 smartphone vendor in the world. In 2011, Nokia managed to hold onto its title as the world's largest mobile phone vendor with 23.8 percent market share, according to research group Gartner, but rival Samsung is hot on its heels with 17.7 percent share.
As its mobile market share has eroded, Nokia has seen its earnings collapse. The company saw a 73 percent drop in earnings during the fourth quarter of 2011. The report noted that Nokia has lost $80 billion in market value since Apple launched the iPhone in 2007.