Facebook acquires Instagram for $1 billion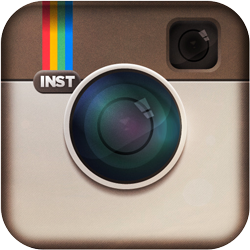 Facebook announced on Monday that it has agreed to purchase Instagram, the maker of the popular photo sharing service for iPhone, for $1 billion.
Facebook will acquire the San Francisco-based company for a combination of cash and shares in Facebook totaling $1 billion. The transaction is expected to close this quarter.
In a statement, Facebook CEO Mark Zuckerberg said he is committed to building and growing Instagram independently, meaning it will not be tied into Facebook's existing social networking website.
"We think the fact that Instagram is connected to other services beyond Facebook is an important part of the experience," Zuckerberg said. "We plan on keeping features like the ability to post to other social networks, the ability to not share your Instagrams on Facebook if you want, and the ability to have followers and follow people separately from your friends on Facebook."
Instagram has been one of the most popular applications for the iPhone, routinely appearing among the top downloaded applications for iOS. With the application, users can take a picture and apply a digital filter, then upload and share pictures on a variety of social networking services, including Instagram's own.
Instagram first launched in the iPhone App Store in October of 2010, and it eventually made its way to the Google Android platform just last week, achieving more than a million downloads via Google Play in less than 24 hours. Facebook's announcement that it will acquire Instagram comes just six days after the application became available for Android.
Apple itself highlighted Instagram in December with its own iTunes Rewind 2011 selections. Apple's editorial team selected Instagram as the iPhone application of the year for 2011.