Briefly: New Apple Store downtime sign; Lumia 900 free after data glitch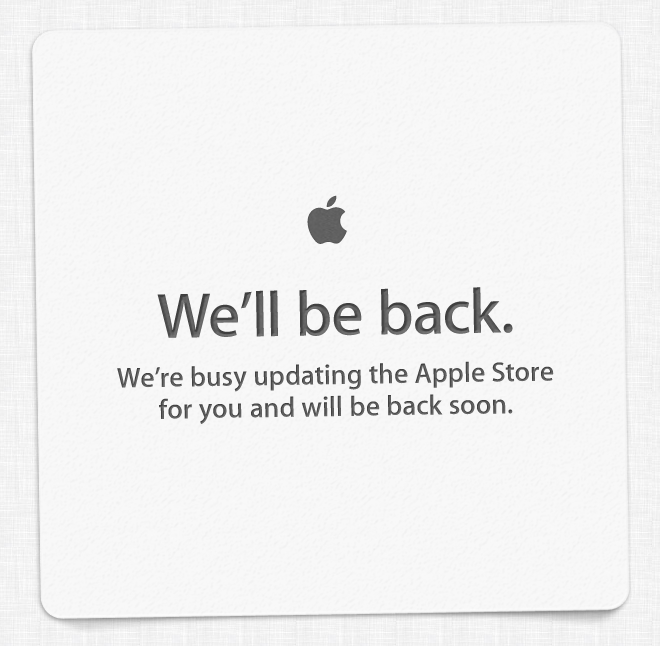 Apple's Online Store was down on Tuesday night and the company took the opportunity to roll out a new "We'll be back" sign. Also, Nokia is now offering a $100 credit on its $99 Lumia 900 flagship smartphone after a software bug affecting data connections was discovered.
The notification page for down time on Apple's online store has changed from the sticky note theme that had been used for years to a linen theme reminiscent of iOS. The wording of the note also underwent some subtle changes.
The older version of the sign read: "We'll be back soon. We are busy updating the store for you and will be back shortly," while the new version reads: "We'll be back. We're busy updating the Apple Store for you and will be back soon."
The cause of Tuesday evening's down time is not yet known. It is most likely a routine update, though some have speculated that it could be related to an expected MacBook Pro refresh.

Top: New "We'll be back" sign; Bottom: Apple's old sign
After a number of owners of Nokia's new Lumia 900 Windows Phone reported trouble with data connections, the Finnish handset maker has confirmed the software glitch to AllThingsD. Devices with the fix are on their way to AT&T stores and a software update will be available on April 16.
According to Nokia executive Chris Weber, the glitch is caused by a memory-management issue and is not a problem with the hardware or AT&T's network.
To make amends, Nokia told the publication that it will offer a $100 credit to all Lumia 900 buyers. Since the device costs $99 on contract, the company is basically offering the phone for free. The credit is available to any customers who buy the handset before 12 a.m. pacific on April 21.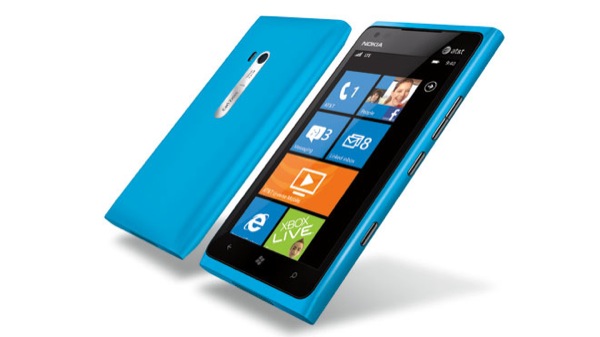 "The customer always comes first, and I think we're showing it here," Weber said.
The Lumia 900 had a quiet launch on Sunday in part because many stores were closed for the Easter holiday. Analyst projections for Lumia 900 sales this quarter vary widely, with one analyst expecting as few as 140,000 sales a quarter.
AT&T has reportedly spent as much as $150 million on the Lumia 900 launch. One preorder promotion from the carrier offered the handset for free.
AppleInsider has affiliate partnerships and may earn commission on products purchased through affiliate links. These partnerships do not influence our editorial content.