Apple expanding operations in Europe, will create 500 jobs in Cork, Ireland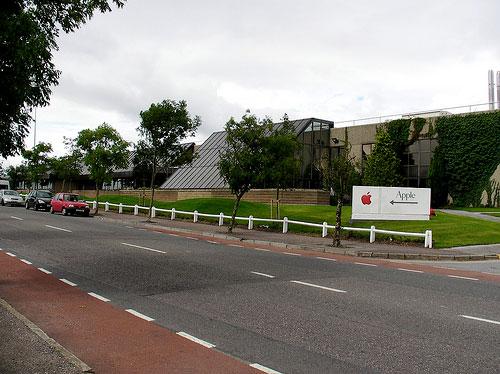 In the next year and a half, Apple will create 500 new jobs in its European headquarters of Cork, Ireland, where it has had a major presence for more than 30 years.
The additional employees will work at a new office block that Apple plans to build in the next 18 months to accommodate the staff, the Irish Times reported on Friday. Apple currently employs about 2,800 people total at its European headquarters in Cork.
"Apple has been in Cork for over 30 years, and we are thrilled to be expanding our presence there," an Apple spokesman said. "Our plans will add over 500 new jobs to support our growing business across Europe."
Apple's operations in Cork oversee the company's supply chain throughout Europe, the Middle East and Africa. The company also assembles Mac Pro desktops at the location.
Apple has had operations in Cork's Holyhill since 1980. It was the company's first base established outside of the U.S.
"The announcement that Apple, one of the world's leading companies, is expanding its operations in Ireland and creating 500 new jobs is a huge boost for the country," said Richard Bruton, the country's job minister. "It is a great testament to the company's workforce, a great vote of confidence in the future of our economy, and it shows what is possible fore Ireland at the heart of a stable Europe."
The iPhone maker's major presence in Cork was highlighted earlier this month because of its low tax rate of 12.5 percent. Media in the U.K. showed interest in Apple's tax rate because Amazon is currently under investigation from the HM Revenue and Customs for not paying corporation tax.
The Cork operation was also in the news this week as members of the environmental group Greenpeace staged a demonstration at Apple's European headquarters. Signs spelling out reading "clean our cloud" were placed on the glass building, as the organization has protested Apple's use of coal-powered electricity for its iCloud service.