Apple's ebook price-fixing court battle spills into Canada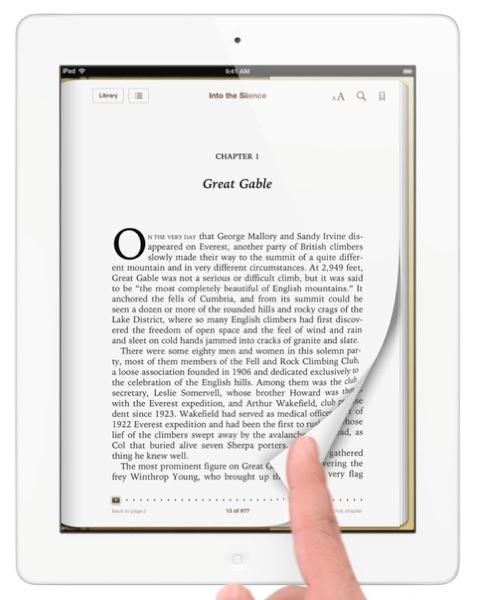 A Canadian class-action lawsuit alleging that Apple and its partner ebook publishers colluded to artificially inflate the price of content offered through the iBookstore was given the go ahead to launch on Friday.
According to Normand Painchaud, the lawyer who first filed the suit in Quebec Superior Court in February, Canadians who purchased an ebook from Apple within the past two years could be partially recompensed if the Cupertino, Calif., company is found guilty of price fixing, reports The Montreal Gazette.
The lawsuit, which is identical to the antitrust suit initiated by the U.S. Department of Justice as well as a corresponding investigation by the European Commission, claims that Apple and five large publishing houses illegally worked together to raise ebook pricing.
"Prices have definitely gone up," Painchaud said. "So consumers could be eligible for damages."
Painchaud went on to say that his lawsuit is the first of three to move forward in Canada, with the other two requests waiting for approval in British Columbia and Ontario. The lawyer notes that if any of the suits are successful, damages would most likely be distributed to all Canadian ebook owners who made purchases on or after Apr. 1, 2010.
At issue is Apple's so-called "agency model" which allows publishers to set ebook pricing under a "most favored nations" clause that contractually obliges the companies to not sell the same content through another reseller at a cheaper price. The "agency model" is far more attractive to publishing houses than the "wholesale model" previously used by Amazon to offer below-cost pricing in order to draw customers.
The Quebec class-action suit was filed under the name Antoine Pontbriand and reads:
The anti-competitive nature of this conspiracy, and the Publisher Respondents' motivation to control ebook pricing, is also revealed by the fact that the price of an ebook in many cases now approaches – or even exceeds – the price of the same book in paper even though there are almost no incremental costs to produce each additional ebook unit.
The publishing houses HarperCollins, Simon & Schuster, Hachette, Macmillan and Penguin are the publishers named alongside Apple in the allegations.
Painchaud warned that the lawsuit could take years to resolve, however HarperCollins, Simon & Schuster and Hachette have already settled out of court in the U.S. which may a sign of willingness to do the same in Canada. Now that the three publishers have settled, they will most likely resume dealings with Amazon based on the "wholesale model."