US government files antitrust suit against Apple over e-book pricing [u]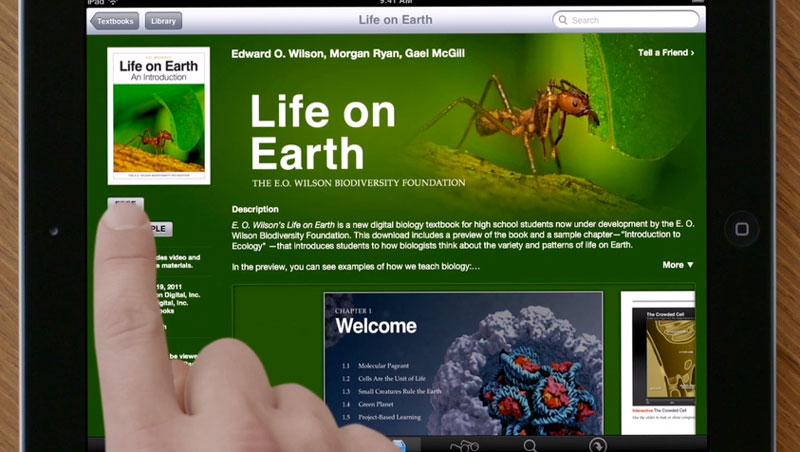 An antitrust suit accusing Apple and a number of book publishers of price fixing and collusion was filed by the U.S. Department of Justice on Wednesday [updated].
The complaint was filed in a New York district court against Apple, Hachette, HarperCollins, Macmillan, and Penguin, according to Bloomberg. Indications first surfaced on Tuesday that the Department of Justice was readying an antitrust suit.
The justice department is expected to settle with "several publishers" this week, as Reuters reported earlier that Simon & Schuster, Hachette, Penguin, Macmillan and HarperCollins are involved in negotiations. Apple and Macmillan have reportedly refused to engage in settlement talks, and have argued that Apple's pricing agreements have enhanced competition in an industry that was previously dominated by Amazon.
Update: Court filings have revealed that Simon & Schuster, Hachette and HarperCollins did, in fact, settle their cases.
Word of the government's interest in e-book price fixing first came to light in March, when it was revealed that the Department of Justice had warned Apple and five major publishers of its plans to sue them. The government has taken issue with Apple's alleged role in convincing e-book publishers to switch to an "agency model" for sales, rather than the "wholesale model" that Amazon had implemented with its own Kindle store.
Under Amazon's method, publishers would sell their books at wholesale and let the bookseller set its own prices. Amazon repeatedly upset publishers by selling titles at a loss.
Apple co-founder Steve Jobs said himself to biographer Walter Isaacson that publishers "hated" Amazon's method, and the online retailer had "screwed it up." Because of that, Jobs said, publishers were willing to switch to the agency model and partner with Apple.
"We told the publishers, 'We'll go to the agency model, where you set the price, and we get our 30%, and yes, the customer pays a little more, but that's what you want anyway,'" Jobs said. "But we also asked for a guarantee that if anybody else is selling the books cheaper than we are, then we can sell them at the lower price too. So they went to Amazon and said, 'You're going to sign an agency contract or we're not going to give you the books.'"