Dropbox working with Apple to resolve app rejection issue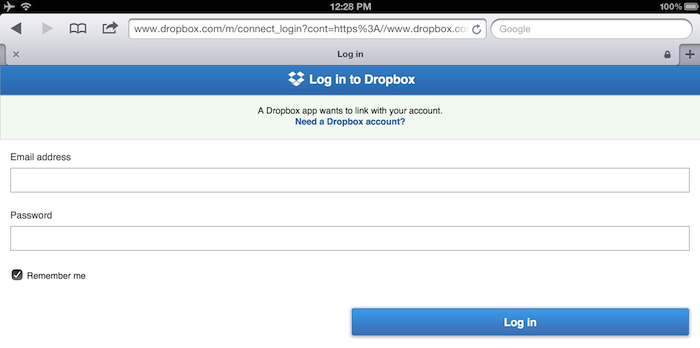 AppleInsider may earn an affiliate commission on purchases made through links on our site.
After a number of developers using the Dropbox SDK reported that Apple was rejecting their iOS apps from the App Store because of links to an external purchase option, the cloud storage provider has confirmed that is working with Apple to address the issue.
Developers recently took to the Dropbox forums to discuss the rejections, as highlighted by The Next Web. Apple had taken issue with a new version of the Dropbox SDK that included a link to the "Desktop version" of its website on the page for creating accounts that could allow users to purchase additional space outside of the app.
Dropbox, which has more than 50 million users across 250 million different devices, released a statement about the issue to AppleInsider on Tuesday.
"Apple is rejecting apps that use the Dropbox SDK because we allow users to create accounts. We're working with Apple to come up with a solution that still provides an elegant user experience," the statement read.
A Dropbox employee appeared to have issued a temporary solution on the company's forums with a new version of the SDK that removed the offending link. The employee promised to share next week information about a "better solution."
Apple began banning links to out-of-app purchases last year with the introduction of its App Store subscription service. The policy has been controversial and has affected several prominent app publishers, including Amazon, The Wall Street Journal and Barnes & Noble.
Dropbox founder Drew Houston revealed last year that Apple co-founder Steve Jobs offered a nine-figure sum for the startup in late 2009. After Houston and his partner declined, Jobs reportedly warned them that Apple would enter their market. Apple went on to unveil its iCloud service last June. Though iCloud and Dropbox are different in many ways, the two services are seen as overlapping in their efforts to provide seamless syncing and storage solutions.