Remote control iPad interface reportedly outlined for rumored Apple HDTV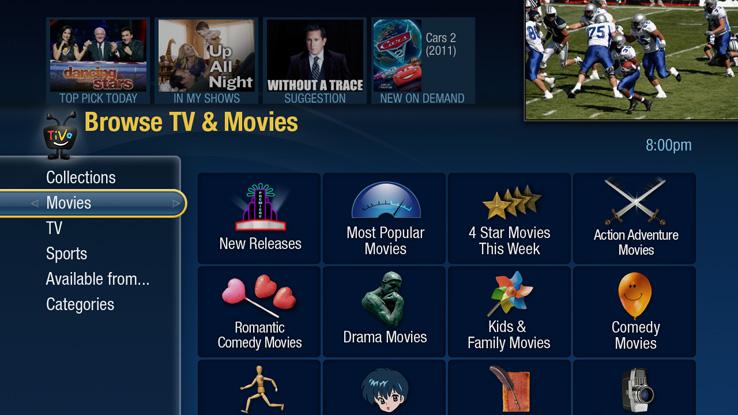 AppleInsider is supported by its audience and may earn commission as an Amazon Associate and affiliate partner on qualifying purchases. These affiliate partnerships do not influence our editorial content.
An uncorroborated report claims to have knowledge of how Apple is planning to use the iPad with a much rumored unannounced television, saying that the tablet will run dedicated remote control apps featuring an enhanced UI.
An industry source gave a second-hand account of the tablet-as-remote functionality to Business Insider, outlining how the iPad will reportedly be used as a channel-surfing tool for an Apple television set rumored to be in development.
Despite having a somewhat dubious origin, the information is the first of its kind and offers a glimpse as to what Apple may be working on regarding the HDTV's user interface.
The source claims that the iPad will be running special apps that will allow users to scan media content through a GUI akin to that seen on the existing TiVo app and its set-box counterpart. The system is "early stage" and could be merely a working model for Apple engineers.
Specific channels are said to have their own app that displays extra content and information on the iPad in concert with regular programming. For example, while watching ESPN, dedicated app would possibly show upcoming games, provide statistics or offer show information that would otherwise clutter the HDTV's screen. Current versions of the system are said to not contain extended content as the apps have not been sufficiently developed.
An obvious concern with this system is the amount of apps that will reside on a user's iPad as current cable providers offer hundreds of channels which would each require their own software. The notion of having to launch a new app for each channel change seems cumbersome at best. Perhaps more likely would be a single remote app that change channel, pull extra content and schedule recordings.
Apple's iPad remote control interface will reportedly resemble the current TiVo app. | Source: TiVo
Development of Apple's HDTV is rumored to be well underway, though conflicting reports have yet to pinpoint a release window. Most recently Apple was reported to be in talks with Disney to bring WatchESPN content to the iPad maker's current set-top streaming device.