Apple rejecting apps with Flattr micro-payment integration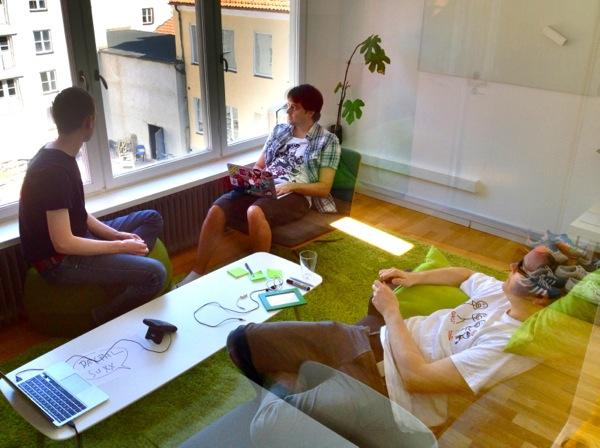 AppleInsider may earn an affiliate commission on purchases made through links on our site.
Social micro-payment company Flattr was dealt a blow on Monday as it was announced that Apple will be rejecting any app that integrates the donation service as it violates App Store terms and conditions regarding third-party payments.
Problems began in early May when Apple rejected an update for the popular podcast manager Instacast, citing the app's new integration with Flattr which allowed users to donate money with the click of a button, notes TechCrunch.
Flattr is designed to allow in-app monetary support for content creators who would otherwise go unfunded, like podcasters or video makers. In the system, users allocate a specified amount of money to a pool at the beginning of each month and when they see a Flattr button on any site or app, they can click to donate. Flattr counts the number of clicks at the end of the month and disperses the pooled money evenly.
In the Instacast integration, users could click to "flattr" or donate to a podcast creator after an episode was completed. Another option, called "auto-flattr," allowed users to automatically donate when a podcast began playing.
A Monday post on Flattr's blog details why Apple found the system to be in contempt of certain iTunes App Store regulations, starting with the May 6th rejection of Instacast HD. App Store guideline 21.2 states: The collection of donations must be done via a web site in Safari or an SMS.
While Flattr is no doubt in violation of the rule, the company along with Instacast maker Vemedio appealed the ruling claiming that adhering to Apple's guidelines would inhibit the functionality of the system. In a letter to Flattr Apple notes, "we understand that directing your user outside your app may not be the user experience you prefer to offer your users. However it is a common experience in a variety of iOS apps."
The appeal was ultimately shot down on May 24 and Vemedio had to disable Flattr to push critical bug fixes through the App Store.
Flattr staff mulling options after a call with Vemedio. | Source: Flattr blog.
It is possible that Apple is protecting themselves from possible lawsuits like those seen last year regarding children purchasing in-app game currency without parents' knowledge. A more likely reason to reject Flattr integration is that the service competes with Apple's own in-app payment system, which nets the company 30 percent of each transaction.
The micro-payment company said the May 24th ruling is "not the end," and notes that Vemedio will continue talks with Apple alongside Flattr's own efforts to test new in-app integrations.