Apple television announcement expected to precede launch by 2-6 months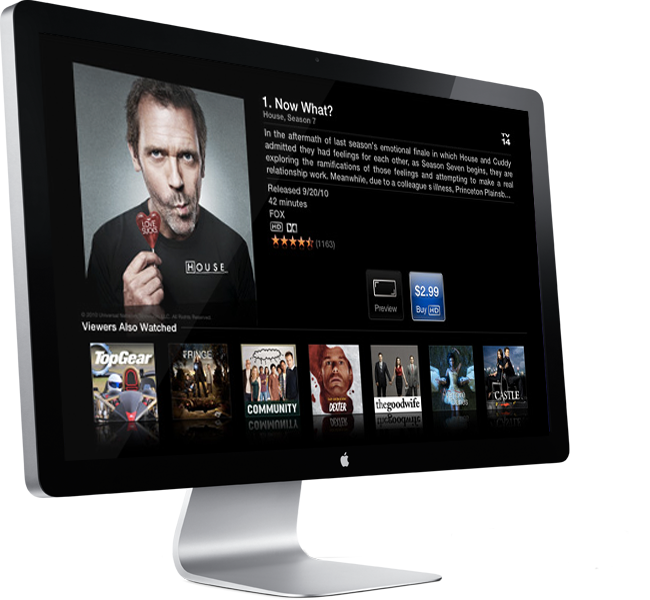 Apple is likely to provide developers with a head-start to create software for its new television before it becomes available for consumers to purchase, according to a new analysis.
Brian White with Topeka Capital Markets noted on Tuesday that the first iPhone was announced in January of 2007 but didn't launch until June of that year. Similarly, the first iPad was unveiled in January of 2010, but didn't hit the market until April.
Since the initial versions of both the iPhone and iPad, new hardware launches one to two weeks after it is unveiled. But with the first version, Apple gave itself months of time between the announcement of the product and its arrival on the market.
In his note to investors, White said he expects the Apple television announcement to precede the launch of the final product by as few as two months, and as much as six months. He told investors to "keep in mind" that Apple's annual Worldwide Developers Conference is only two weeks away, but did not provide any indication that he thinks an Apple television will be announced at WWDC 2012.
White's note was issued in response to a report from out of the Far East on Monday that claimed production of the first Apple television prototypes has begun. The Chinese news website Sina reported that an Apple television is in the "trial production stage" at Foxconn, Apple's overseas manufacturing partner.
The report added that the full-fledged television set features an aluminum casing, iOS, Siri voice controls, and a forward-facing camera for FaceTime video chat. That report offered no date on a potential launch, only stating that it was rumored to debut later this year, but could arrive as late as 2014.
White said if Apple could capture 2 percent of the LCD TV market, it would represent $10 billion in sales for the company. He sees that adding between $1.50 and $2.00 in earnings per share for Apple.
White also noted that China is the largest LCD TV market in the world, with over 20 percent global market share. Apple does not currently sell its Apple TV set-top box in China, which means Apple could be preparing to enter a new market.
Topeka Capital Markets has a 12- month price target of $1,111.00 for AAPL stock. The firm has maintained its "buy" rating for investors.