Aaron Sorkin at D10: Steve Jobs film will be a 'painting,' not a photograph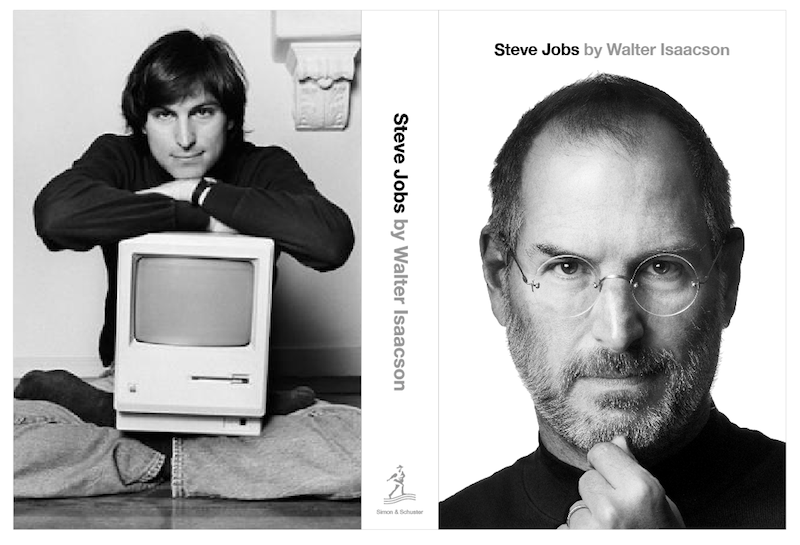 AppleInsider is supported by its audience and may earn commission as an Amazon Associate and affiliate partner on qualifying purchases. These affiliate partnerships do not influence our editorial content.
Acclaimed screenwriter Aaron Sorkin compared his task of writing a movie about Steve Jobs to the challenge of writing about the Beatles, because so many people have an emotional attachment to the subject.
Appearing on stage at D10 with host Walt Mossberg, Sorkin noted that he is now in the early stages of adapting Walter Isaacson's biography of Steve Jobs as a Hollywood film.
Sorkin said the project currently "doesn't look like writing, looks more like watching college football," quipping that he now in that "process of procrastination where you try to figure out what the movie is about."
Asked about how he plans to develop Jobs' story, Sorkin said he wants to avoid the "cradle-to-grave" narrative that naturally comes from adapting a biography.
"I'm probably going to instead identify the point of friction that appeals to me and write about that," Sorkin said, later stating that Jobs was, "an extremely complicated guy, that I know for sure."
Anytime you watch a movie based on a true story, "you have to think of it as a painting not a photograph," Sorkin said.
In writing about characters in general, Sorkin said, "I can't judge the character. For me has to be a hero. I have to defend the character. You want to write the character like they are making their case to God why they should go to heaven."
Sorkin said his screenplay project hasn't yet identified an actor to play Jobs. Another movie also focusing on Jobs has selected Aston Kutcher to play Jobs, but Sorkin noted that, "Steve jobs is a big enough person that there can be multiple movies about him."
Referring to actors, Sorkin said "intelligence is something you can't fake," after describing himself as having grown up with family members and friends who he described as being smarter than himself.
"I fell in love with the phonetic sound of intelligence, the sound of a good argument," Sorkin said.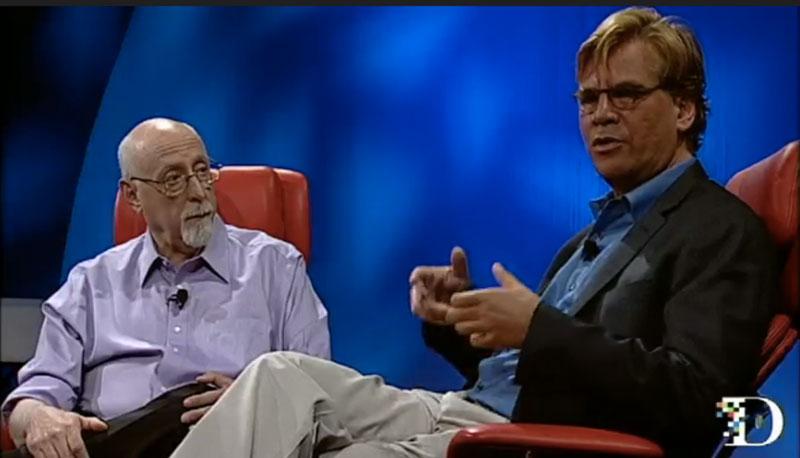 In discussing Jobs' personality with Sorkin, Mossberg noted a comment made by Tim Cook yesterday, where Cook described Jobs as frequently making 180 degree shifts in decision making. Cook described Jobs' capacity to radically rethink decisions as a strong positive trait, something Sorkin agreed with.
"You have to feel the freedom to have bad ideas," Sorkin stated. "You've go to come back the next day and say 'I was wrong about that. Here's why.' The here's why is important. You have to be a diagnostician. You have to figure out why something works and doesn't."
Sorkin added, "I think that what captured the public's attention about Steve Jobs is that he made things. I think nowadays that as Americans we see our future in service, that the days of making cars, railroads and big businesses is over. Steve Jobs said 'no, they're not. We still make things people want. We do that in hollywood too."
"I certainly hope I'm able to do it justice with Steve Jobs," Sorkin said.
Sorkin is an Academy- and Emmy-award winning screenwriter whose works include A Few Good Men, The American President, The West Wing, Sports Night, Studio 60 on the Sunset Strip, Charlie Wilson's War, Moneyball and The Social Network, an adaptation of the book The Accidental Billionaires, chronicling the founding of Facebook by Mark Zuckerberg.