Samsung takes cue from Apple, unifies US branding of Galaxy S III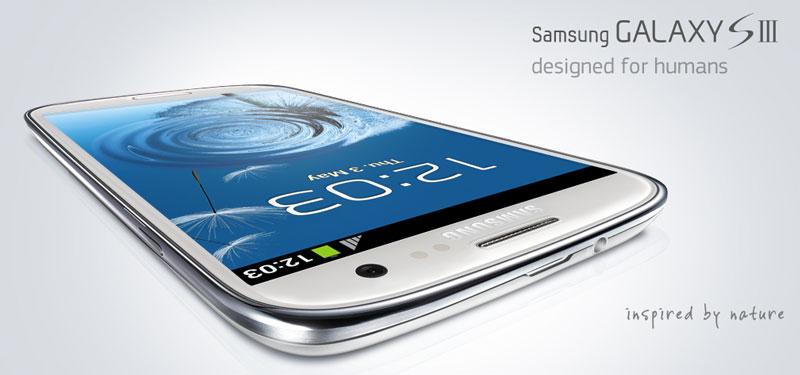 AppleInsider is supported by its audience and may earn commission as an Amazon Associate and affiliate partner on qualifying purchases. These affiliate partnerships do not influence our editorial content.
Previous Galaxy smartphones had different brand names at different U.S. carriers that potentially confused consumers, prompting Samsung to brand its latest flagship smartphone as just the Galaxy S III at all four major U.S. wireless providers.
Samsung's first Galaxy S was known as the Samsung Fascinate at Verizon, the Captivate on AT&T, the Epic 4G on Sprint, and the Vibrant with T-Mobile. Similarly, the Galaxy S II was branded as the Skyrocket at AT&T, the Epic 4G Touch at Sprint, and the Titanium at T-Mobile.
That plethora of names may have made the branding too confusing for consumers, and weakened Samsung's ability to compete with Apple's flagship iPhone 4S smartphone. As a result, executives with Samsung this week have emphasized the fact that the Galaxy S III will feature the same name at all four national wireless carriers in the U.S., according to The Wall Street Journal.
Unique names for smartphones have been driven by carriers, who want to differentiate their offerings to generate interest in their own brand. But Apple has loosened the grip carriers have on smartphone makers by using the same iPhone branding at all carriers, and also handling most of its own advertising for its smartphone.
"Now Samsung is trying to follow the Apple playbook, and getting the carriers to come along," authors Evan Ramstad and Anton Troianovski wrote. By having one consistent brand in the U.S., Samsung will be able to focus its advertising strategy on a single product, and differentiate itself from other Android handsets.
Despite the fact that the Galaxy S III will be known by the same name at all four major U.S. carriers, Samsung will still customize the software on each phone for the respective carriers. That's one area where Apple has never caved in to carriers' demands, refusing to preinstall what some users deride to as "junkware" on the iPhone.
Samsung has yet to announce a launch date for the Galaxy S III in the U.S., but it will debut as early as this month for $199 with a two-year contract. It will be available on Verizon, AT&T, Sprint and T-Mobile, as well as U.S. Cellular.
Samsung unveiled the quad-core Galaxy S III earlier this month. It features a 4.8-inch HD Super AMOLED screen, a 1.4-gigahertz processor, one gigabyte of RAM, and available capacities of 16, 32 and 64 gigabytes.