September launch of 'iPad mini' seen boosting education sales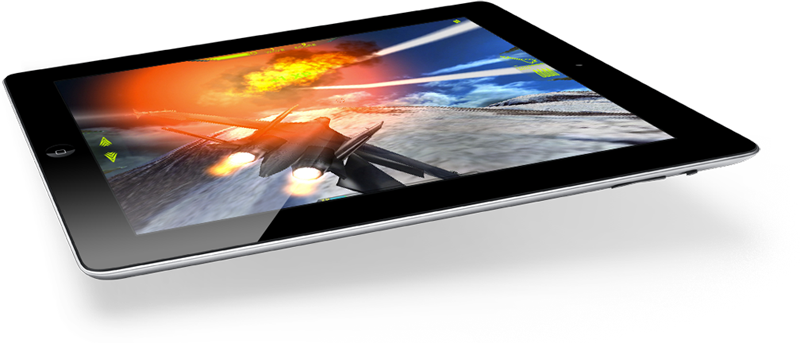 AppleInsider is supported by its audience and may earn commission as an Amazon Associate and affiliate partner on qualifying purchases. These affiliate partnerships do not influence our editorial content.
If Apple releases a smaller, less expensive iPad this September, a new analysis suggests it could be a big success with schools under budget constraints, and students looking for a lighter, more portable iPad.
Analyst Brian White said in a note to investors on Tuesday that he has continued to hear on his trip to Taiwan that Apple plans to launch a so-called "iPad mini" this September. White began to sound the drum for a September release on Monday, when he revealed that supply chain sources indicated Apple is gearing up for what could prove to be an "exciting" month.
White said on Tuesday that he thinks a smaller iPad would expand Apple's addressable market opportunity. By offering a new iPad at a lower price point, it would attract more price sensitive customers, and also offer an alternative for those who want a smaller tablet.
In particular, White believes that schools under budget constraints who cannot afford the current entry-level $399 iPad 2 might show interest in a smaller iPad. He also believes that some students might prefer to carry around a smaller and lighter iPad for classes.
Continued whispers of a new, smaller iPad from Taiwan come as a new survey, released earlier on Tuesday, found "highly encouraging" interest in a prospective "iPad mini" from Apple. Data from ChangeWave Research showed that 14 percent of North American consumers looking to buy a tablet would be "somewhat likely" to purchase a smaller iPad, while 3 percent indicated they are "very likely."
In fact, the numbers suggested to Dr. Paul Carton, ChangeWave's vice president of research, that a so-called "iPad mini" from Apple would be the greatest challenger to Apple's own market dominating full-sized iPad.
"At the moment, the greatest competitive threat to the new iPad could well be the iPad Mini — which doesn't exist yet, but even if it does, it too will be made by Apple," Carton said.
Rumors of a smaller iPad have persisted for years, even though late Apple Chief Executive Steve Jobs famously panned smaller tablets, saying 7-inch devices were too small for users. Jobs said in October of 2010 that manufacturers of 7-inch tablets would need to ship sandpaper with the hardware, so users could file down their fingers to the point where they could hit smaller targets on the screen.
But in recent months, rumors became more specific, and suggested Apple has been experimenting with a prototype iPad with a screen size of 7.85 inches and a resolution of 1,024 by 768 pixels — the same resolution as the first-generation iPad and the iPad 2.