First look: iOS 6 Settings adds Do Not Disturb, quicker Bluetooth access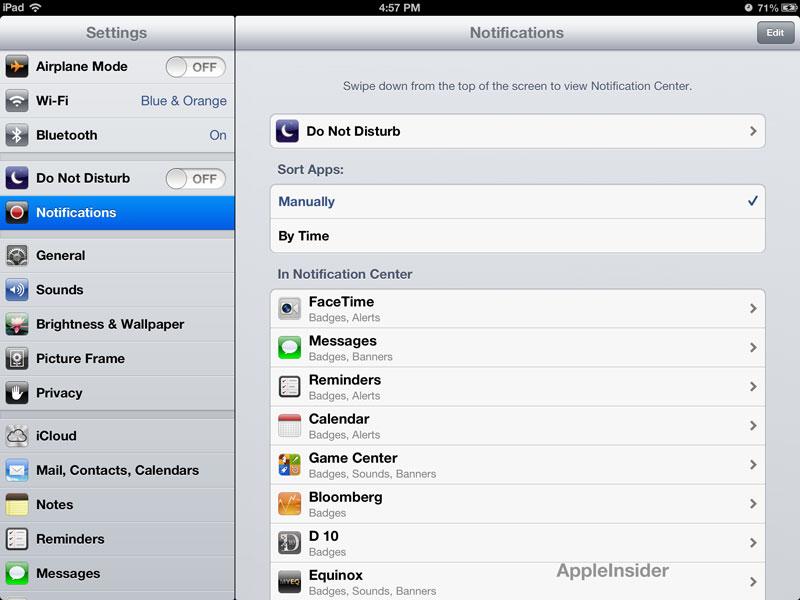 AppleInsider may earn an affiliate commission on purchases made through links on our site.
New functionality has been added to the native Settings application in iOS 6, including a new "Do Not Disturb" feature, privacy settings, and quicker access to turn Bluetooth on or off.
One much-requested feature in iOS has been the ability to quickly turn Bluetooth connectivity on or off, to conserve battery life. In previous versions of iOS, the Bluetooth switch was buried under Settings, General, but with iOS 6, Bluetooth is now located right under Wi-Fi.
Also under Settings is a new "Do Not Disturb" option. With this, users can choose specific hours where applications and notifications will not show up on their iPhone or iPad.
Do Not Disturb is completely customizable, and users can allow calls from certain people to come through even during the user-defined "off hours."
Another new addition to the Settings application is a "Privacy" option. Here, users can turn Location Services on or off, and can view what applications have access to contacts, calendars, reminders and photos.
In the first iOS 6 beta, the Privacy option replaces what was the Location Services option in previous versions of iOS. Now, Location Services are housed in the Privacy section.