Nokia credit now labeled junk by all three major credit-rating agencies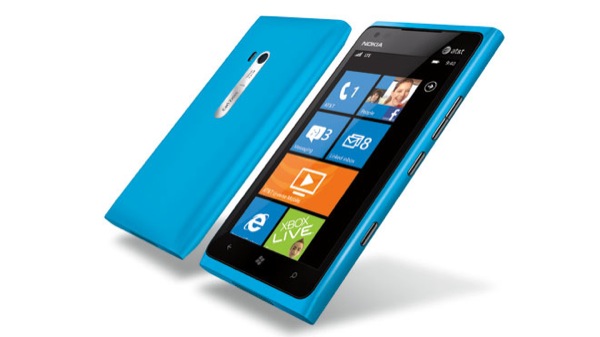 AppleInsider is supported by its audience and may earn commission as an Amazon Associate and affiliate partner on qualifying purchases. These affiliate partnerships do not influence our editorial content.
Investment company Moody's became the last of the big-three credit-rating firms to downgrade Nokia to junk status on Friday, serving the Finnish phone maker yet another blow as it struggles to survive amidst a surging smartphone market.
Nokia's credit rating downgrade is the second such negative decision from Moody's in the past three months and comes one day after the communications company announced it would be cutting 10,000 jobs by the end of 2013 in cost-saving efforts, reports Bloomberg.
The world's former number one handset maker now holds a rating of Ba1, the highest non-investment grade, with a negative outlook Moody's said. In April Standard & Poor's and Fitch Ratings cut Nokia's standing and both have dismal outlooks for the company as revenue slips amid ongoing restructuring.
"[Nokia's plan] delineates a scale of earnings pressure and cash consumption that is larger than we had previously assumed," said Wolfgang Draack, a senior vice president at Moody's. As part of the restructuring effort the company expects to lose some 1.25 million euros, or about $1.58 million US, through the end of 2013.
Despite being a major player in Microsoft's new Windows Phone platform initiative, which some analysts believe will hold more market share than Apple's iPhone by 2016, Nokia saw smartphone shipments drop 60 percent year-on-year in the first quarter of 2012 while cheaper feature phone sales took a 16 percent hit during the same period. Overall, Nokia posted a loss of some $1.7 billion in quarter one with most of the steep decline blamed on the switch away from Symbian to Windows Phone. It was reported that the company actually made more money on a patent licensing settlement from Apple than it did selling the Lumia Windows Phone.
Nokia's Lumia 900 Windows Phone.
Moving into 2012, CEO Stephen Elop warned that second quarter losses would be higher than expected and may be equally unfavorable in the quarter three. In a statement on Friday, Fitch analysts said that Nokia is looking at a "precarious combination of a depleted cash balance, without an end in sight to the declining cash flows."
Nokia stock fell 18 percent on Thursday after the dismal forecast was announced and has yet to regain any real footing.