Some Apple stores reportedly planning store-wide meetings next week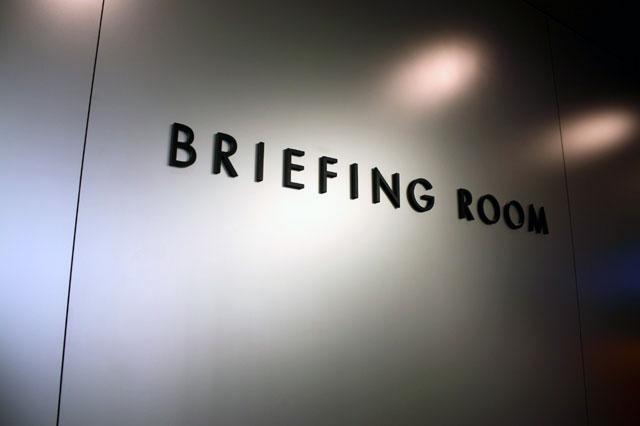 AppleInsider may earn an affiliate commission on purchases made through links on our site.
Apple Retail teams around the U.S. are planning all-hands-on-deck meetings on or around June 24, AppleInsider has been informed.
Multiple people familiar with Apple's plans have indicated that some of the company's retail stores are organizing meetings for next Sunday, though some locations are reportedly considering rescheduling their meetings because of local events set to take place on the same day.
One person revealed that a flagship Apple store in Boston is looking into renting a local theater for their event, which will reportedly take place from 8-11pm Eastern and require space for more than 200 employees. According to this person, the corporate meeting would entail "a presentation utilizing a projector, audio for the presenter and also computer hookup/audio."
Insiders suggested that the likelihood that the meetings would include live video feeds from Apple's Cupertino, Calif., headquarters was low since at least one off-site event did not appear to require an Internet connection and other locations were reportedly planning to hold their meetings at a different times.
While the exact purpose of the meetings remains unclear, it's worth noting that the plans for Apple's meetings next week do not appear to have been made with the same level of secrecy usually reserved for new products and services. And it's still unclear if all of Apple's nearly 250 domestic shops are being required to hold the same type of gatherings.
When asked about possible reasons for an all-hands meeting, pundit Gary Allen of ifoAppleStore noted in an email to AppleInsider that off-site, all-hands meetings are "not common" for Apple retail teams. He did, however, speculate that the meetings might have been called to introduce retail employees to John Browett, Apple's new head of retail.

An entrance to an Apple Retail Store Briefing Room | Photo: Edna Zhou, The Shanghaiist - China
Browett formerly served as the CEO at European retailer Dixon's and assumed his role at Apple in April. He took over for long-time retail chief Ron Johnson, who left the company last November to become the new CEO at retailer JC Penney.
Apple Retail held a series of all-hands meetings last May as part of the 10th anniversary of brick-and-mortar Apple Stores. Those meetings introduced the new "Retail 2.0" concept for the iPhone maker's outlets and led to the addition of stationary iPad units as Apple Store displays.