Rumor: Apple's 2012 iMac refresh won't have Retina display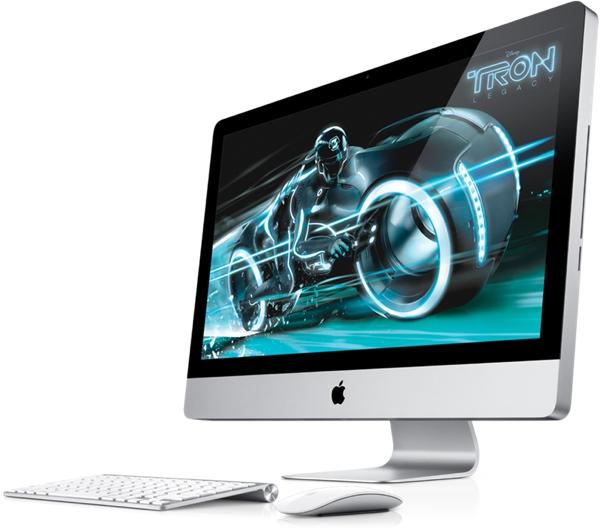 AppleInsider may earn an affiliate commission on purchases made through links on our site.
Instapaper developer Marco Arment reportedly received word on Friday that Apple won't be releasing a Retina display-equipped iMac model in 2012 and will instead wait until 2013 to bring the high-resolution screen to more of its computers.
According to "multiple sources" who contacted Arment through his blog, Apple will debut an iMac refresh later this year, possibly in the fall, but the new all-in-ones will be missing a screen comparable to the recently-released MacBook Pro with Retina display. The report is contrary to persistent rumors that say Apple will unveil Retina display iMac in 2012.
The sources reached out to Arment after the developer posited Apple would be releasing Ivy Bridge-powered Retina display iMacs in October or November. He guessed that Apple would be able to gather enough large Retina display panels to fill the relatively lower demand seen by the iMac and offset the new technology's price with the computer's already high margins. It is likely that a standalone high-resolution monitor will come following an iMac refresh. While the cost of a large 21.5-inch or 27-inch high-dpi panel is unknown, Apple is rumored to be paying at least $150 for the part found in the new 15.4-inch MacBook Pro with Retina display.
Arment explained why he believes Apple didn't launch new desktop models at WWDC 2012 in June despite having access to the necessary CPU and graphics bumps usually seen in a minor refresh.
"My core theory: Apple believes that Retina displays are the only way to go from this point forward, and they're waiting to update each family until it can be Retina-equipped," Arment writes.
He goes on to say that the MacBook Pro was the only laptop to get the Retina display treatment because the popular MacBook Air and Pro models can't support the high pixel density screens without raising the price for the hot-selling units. Apple couldn't wait for the tech to come down in price before the lucrative summer season so it pushed out incremental changes ahead of a Retina display refresh. Arment also pointed out that the high-resolution panels Apple uses are in short supply and there simply aren't enough to go around save for a single high-end Mac model.