Google says 12 Android devices activated every second, 400M to date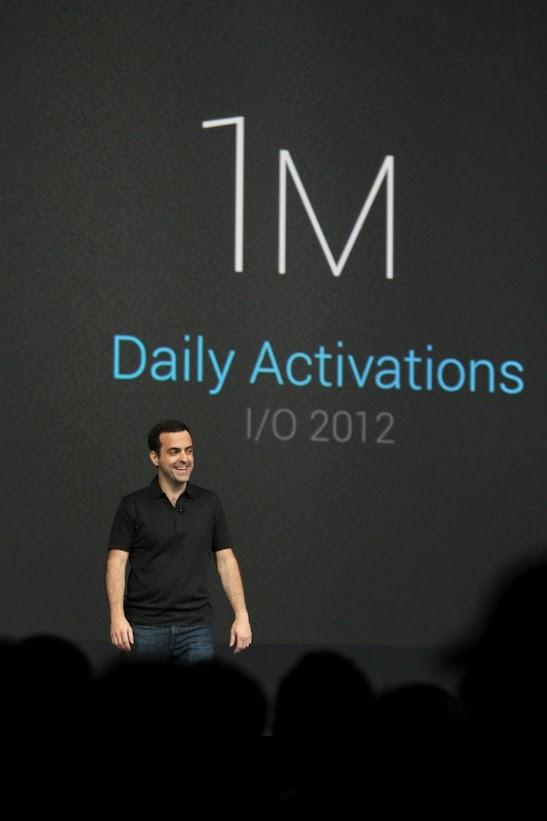 Google announced during its I/O conference on Wednesday that activations of Android-powered devices had hit the 400 million unit mark as the company sees an average activation rate of 12 smartphones or tablets per second amounting to some 1 million each day.
The staggering numbers were revealed as part of a blog post from Google Senior Vice President of Mobile and Digital Content Andy Rubin who was commenting on the plethora of announcements made during company's I/O conference keynote.
More than 400 million Android devices have now been activated—up from 100 million last June. And twelve new Android devices are activated every every second—that's more than 1 million a day.
In a rare tweet from the SVP noted by Business Insider two weeks ago and primarily meant to quash rumors of his departure from Google, Rubin let slip that over 900,000 Android devices were being activated daily. That number is up from December 2011 estimates that pegged the rate at 700,000 per day.

Google's Director of Product Management Hugo Barra reveals Android
activation rate at I/O 2012. | Source: Google
Rubin's statistics are of note given that a recent study from comScore showed Android smartphone share dipping during the month of April. The report Google's share of the market slip from 51 percent at the beginning of April to 50.8 percent by the end of the month while iOS gained ground over the same period.