Nokia warns that Nexus 7 tablet infringes its patents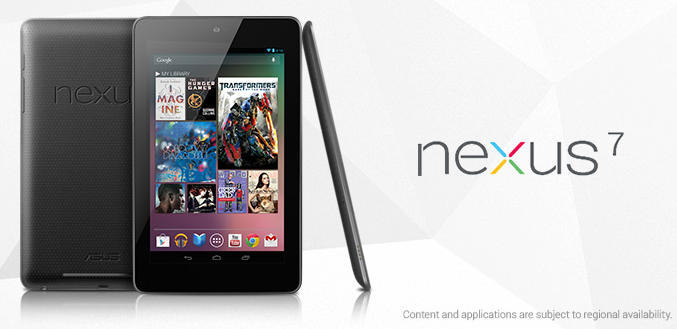 Nokia has issued a thinly-veiled threat to Google and Asus, the makers of the new Nexus 7 Android tablet, by claiming that the device infringes its patents and recommending that the two companies "simply approach" the handset maker for a patent license.
A spokesperson for Nokia indicated to The Inquirer that it believes the Nexus 7 infringes on its intellectual property.
Google announced the $199 tablet at its developer conference last week. The 7-inch tablet features an Nvidia Tegra 3 chipset and was co-developed by Asus.
According to the report, the allegedly infringed patents are likely part of the IEEE 802.11 WiFi standard.
"Nokia has more than 40 licensees, mainly for its standards essential patent portfolio, including most of the mobile device manufacturers. Neither Google nor Asus is licensed under our patent portfolio," the company's spokesperson told the publication. "Companies who are not yet licensed under our standard essential patents should simply approach us and sign up for a license."
As one of the pioneers of the mobile industry, Nokia amassed a hefty patent portfolio with more than 10,000 patent families. The Finnish company was the world's largest handset maker for over a decade until Samsung unseated it earlier this year.
Apple and Nokia headed off the threat of a protracted legal battle last year when they reached a patent license agreement. Apple paid a one-time sum to the handset maker and agreed to pay ongoing royalties.
The Inquirer went on to speculate that Nokia will not likely pursue a sales ban against Google and Asus and will instead push for licensing.
The Nexus 7 was mostly met with enthusiasm after it was unveiled last week. Some pundits were quick to label it as a serious threat to Amazon's Kindle Fire. Others said that the device will compete with the upcoming Surface tablet from Microsoft. Brian White of Topeka Capital Markets told investors that Apple's iPad could "relax" because the Nexus 7 was "just another Android-based tablet."